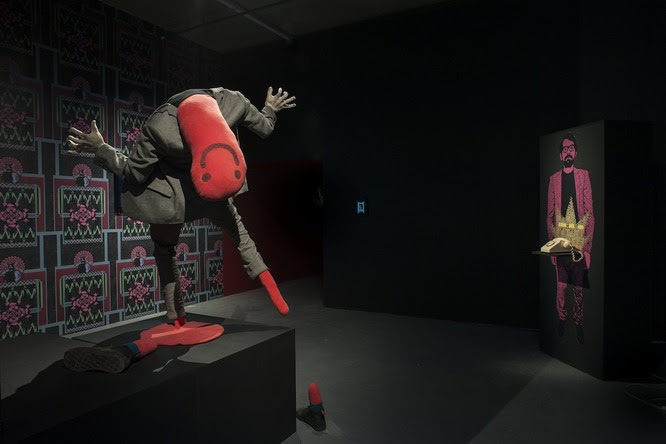 Dennis J. Reinmüller, Echo Chamber , 2014
The Catlin Art Prize 2014 2nd-24th May, Londonewcastle Project Space, E2 7DP
Now in its eighth year, The Catlin Art Prize 2014 showcases the most exciting new art graduates in the UK. This year the seven finalists, selected from The Catlin Guide 2014, were each commissioned to develop a new body of work, to be unveiled on Thursday 1st May .
The exhibition will include large-scale painting by Mr. & Mrs. Philip Cath (Goldsmiths) and Neil Raitt
(Royal College of Art), sculpture by Virgile Ittah (Royal College of Art), a series of 24 films – one for each day of the show – by Jakob Rowlinson (The Ruskin School of Drawing and Fine Art), the culmination of a two-year photography project by Lara Morrell (Central St Martins), and site specific installations by Sarah Fortais (Central St Martins) and Dennis J. Reinmüller (Edinburgh School of Art).
A panel of judges – artist Mark Wallinger, critic Coline Milliard and Will Jarvis, co-director of The Sunday Painter – will decide who will receive £5,000 prize. Additionally, the general public can have their say in the Visitor Vote – a £2,000 prize – by voting via one of the seven ballot boxes at the venue. Votes can also be cast online via the Art Catlin website:
Mark Wallinger comments:
"It's a crucial time in your career when you've first left college, and motivation is everything. Sometimes it's a question of perfecting something you've been developing for a while. For others it's about having the confidence to build on what you've done to take a major step forward. I'll be looking for work that has the courage of its convictions".
The winner of the Catlin Art Prize 2014 will be revealed at a private awards ceremony on 14th May.
Catlin Art Prize 2014 Londonewcastle Project Space 28 Redchurch Street London E2 7DP artcatlin.com
READ Interviews with all the shortlisted artists HERE
Categories
Tags