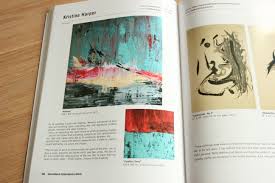 Overview
ICA Publishing are inviting artists to submit their work for selection in order to be included in the next edition of 'International Contemporary Artists', a museum quality art book with sales in excess of 24,000 to date.
They claim the benefits of being featured in the book are:
– It promotes the artwork of emerging and established artists to a vast public of art lovers, art collectors, gallery owners, curators, etc;
– It reaches out to a qualified audience;
– It makes artists more accessible;
– It provides an additional mean of exposure in an affordable cost.
The Book
'International Contemporary Artists' is a series of books aiming to connect artists and the art world in a direct and effective way. The book is distributed internationally through large wholesalers and e-shops, such as Amazon, Barnes and Noble. It is also distributed without any cost to major galleries and museums in the U.S and in Europe.
It is 21x29cm in size and will be available in both hard and soft copy. The book will be divided into three sections: paintings, mixed media, prints and illustrations; photography and digital art; and sculpture and installations.
Restrictions
Applying artists must be 18 years old or over.
The cost
Although ICA Publishing claim there is no participation or entry free, selected artists are required to buy two copies of the book at a cost of €170. This is for a one page feature; artists can pay an additional €150 for a two page spread.
Selection
Artists are required to submit 4-6 images of their work. They will be notified in 3-5 working days if they have been selected to be included in the book. A statement or essay will accompany images of the artists work.
Further details
For more details visit the official website:
www.incoartists.com
Categories
Tags