WEEK: 24th-30th March
There are loads of art events such as private views, artists talks, and screenings happening around London, and often it is impossible to choose where to go and what to see. To help you with the choice Jenny Judova from Art Map London will be advising on what events seem worth attending during the week.
TUESDAY 25 MARCH
Chisenhale Gallery, 7pm presentation by Sabel Gavaldon 'Museum of Gesture'
'A presentation by curator Sabel Gavaldon on his exhibition and ongoing research project, exploring the potential of gesture and style as forms of semiotic resistance, adopted by subordinate groups and political minorities.' fingers crossed after this I will finally understand the rap videos from the 90ies.
www.chisenhale.org.uk
WEDNESDAY 26 MARCH
Hus Gallery, 6-8pm private view 'The Back of Beyond' group show
So far I have enjoyed every exhibition at Hus Gallery, judging by the selection of the artists for 'Back and Beyond' this show will not disappoint.
www.husgalleries.com
THURSDAY 27 MARCH
Charlie Smith London, 6:30-8:30pm private view Sam Jackson 'Colossal Youth'
The press release promises an exploration of suburban youth from the 70ies and 80ies – which already sounds promising. For some reason I am sure that my conclusion of the exhibition will be '90ies and 00ies kid are vanilla compared to their parents.
www.charliesmithlondon.com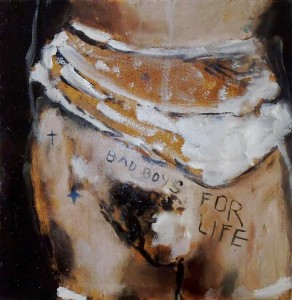 Standpoint Gallery, 6-8:30pm private view 'Vorkurs' group show
Artists: Adam Burton, Paul Bailey, Edward Cotterill, Ruth Ewan, Georgie Manly, Anna Chrystal Stephens, Adam J B Walker & Carla Wright
Depending of your point of view this event can be renamed into 'New awesome meets awesome' or 'Too much Hipster'. The collective Vulpes Vulpes from the new place to be – Bermondsey is showing in Shoreditch – in other words no matter what you wear to the opening you will still not be trendy and vintage enough.
www.standpointlondon.co.uk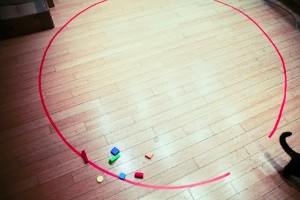 Charlie Smith and Standpoint are literally around the corner from each other so if you are going to one might just as well go to the other.
FRIDAY 28 MARCH
Last Friday of the month means everyone should head to the galleries in South London:
Anise Gallery, 7pm artist tour 'Open and Shut' by Thom Gorst
Definitely recommend this: the show 'Open and Shut' is great and the works raise many questions about techniques used, which will hopefully be answered during this tour and talk. Considering Thom Gorst is a university lecturer – the talk will be engaging.
www.anisegallery.co.uk
Danielle Arnaud, 7pm artists talk including Dan Hays, Stephen Walter and Gabriela Schutz
An artist talk, discussing the group exhibition 'Enclosure'.
www.daniellearnaud.com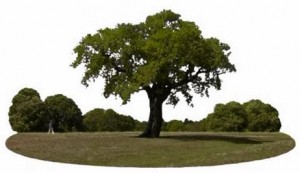 SUNDAY 30 MARCH
Zabludowicz Collection, 3-5pm artist's presentation Gabriele Beveridge
You can never go wrong with Zabludowics.
A new live event produced by Gabriele Beveridge to coincide with her exhibition.
www.zabludowiczcollection.com
Categories
Tags