With a day packed of snow, wind, rain and relentless Israelis determined to take part in the ironic weather,  we had to strategically avoid getting stuck in the holy city of Jerusalem. Although these harsh weather conditions meant that we were unable able to visit the Israel Museum,  I do think it is important to put it as one of the top 5 things to do while in Israel.
So as promised, I now present to you the Top 5 highlights of Jerusalem and  Tel Aviv- DAY 2
5:The Israel Musuem
The Israel Museum is the largest cultural institution in the state of Israel and is ranked among the world's leading art and archaeology museums. Founded in 1965, the museum houses encyclopedic collections including works dating from prehistory to the present day in archaeology, Fine arts, and jewish art. It also features the most extensive holdings of biblical and holy land archaeology in the world! Not to mention how wicked it is that Google recently joined with the Israel Museum to digitalize the dead sea scrolls in order to enable scholars around the world greater access to this remarkable information.

Photo Courtesy of: Thetimesofisrael.com
At Least Obama got to check it out!

The Israeli Museum on A good Day!
For more information on The Israeli Museum go: HERE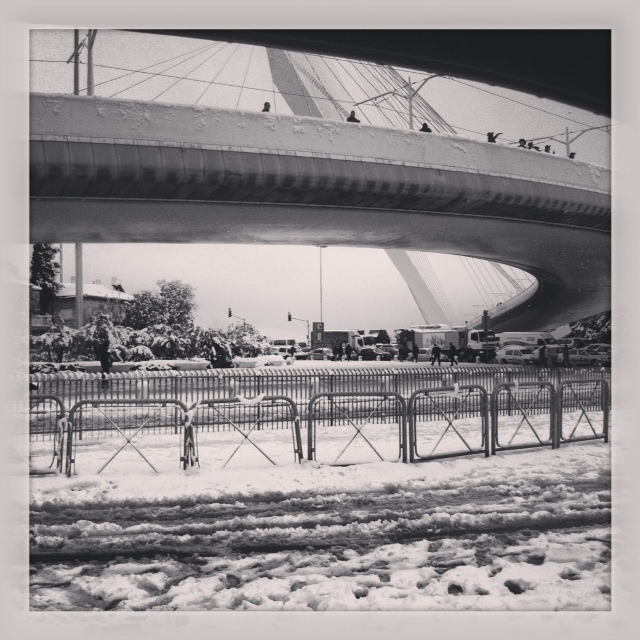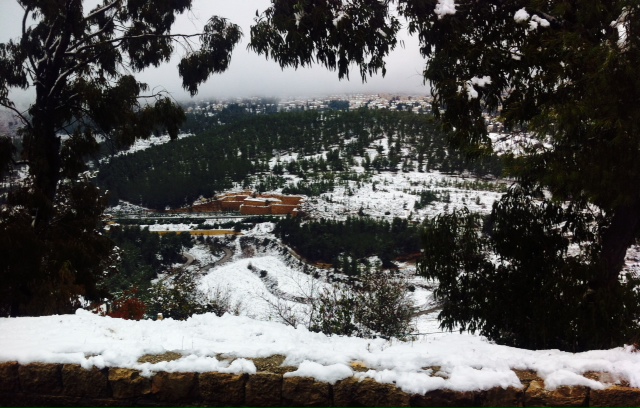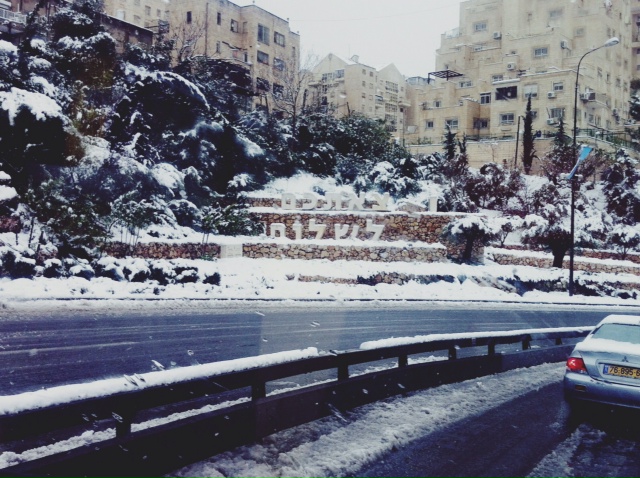 After Making it out of the snowy mountains of Israel and closer towards the shores of the Tel Aviv, it was absolutely striking how different not only the weather was, but also how the overall aura of the city was nothing less than energetic and invigorating…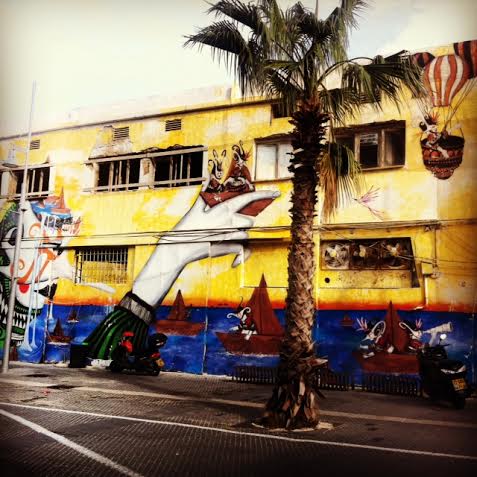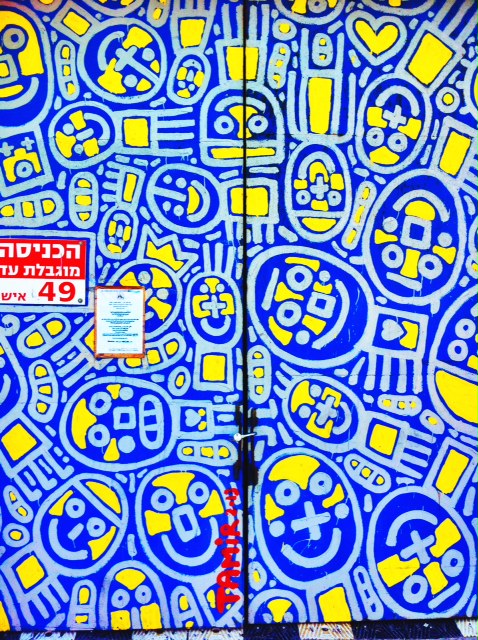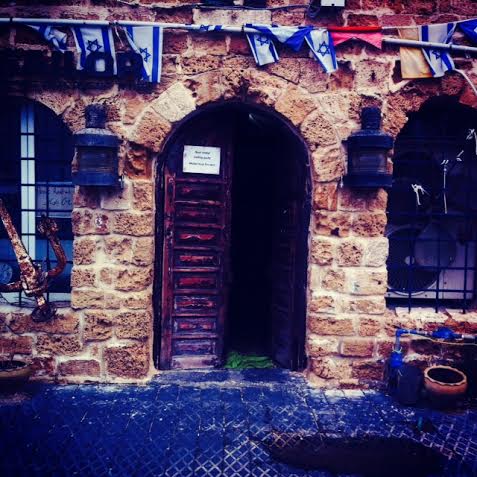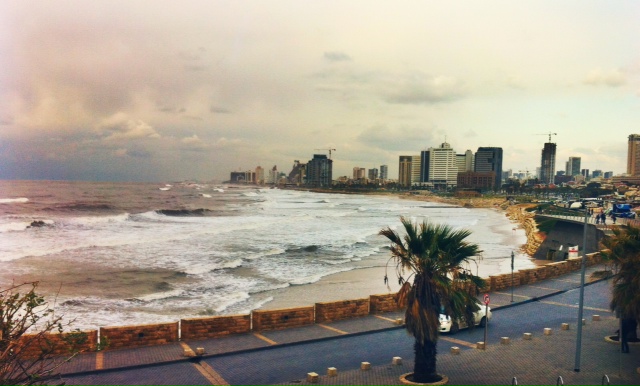 4: A thoughtful twist on Trash @ The Toy Cycle Exhibition
First stop- trash and…toys? Firmly planted along the refreshing mediterranean coast, the Toy Cycle exhibition @ The Old Jaffa Museum which, suitably enough, featured an eclectic range of art and children's toys cleverly made out of recycled trash from the ocean.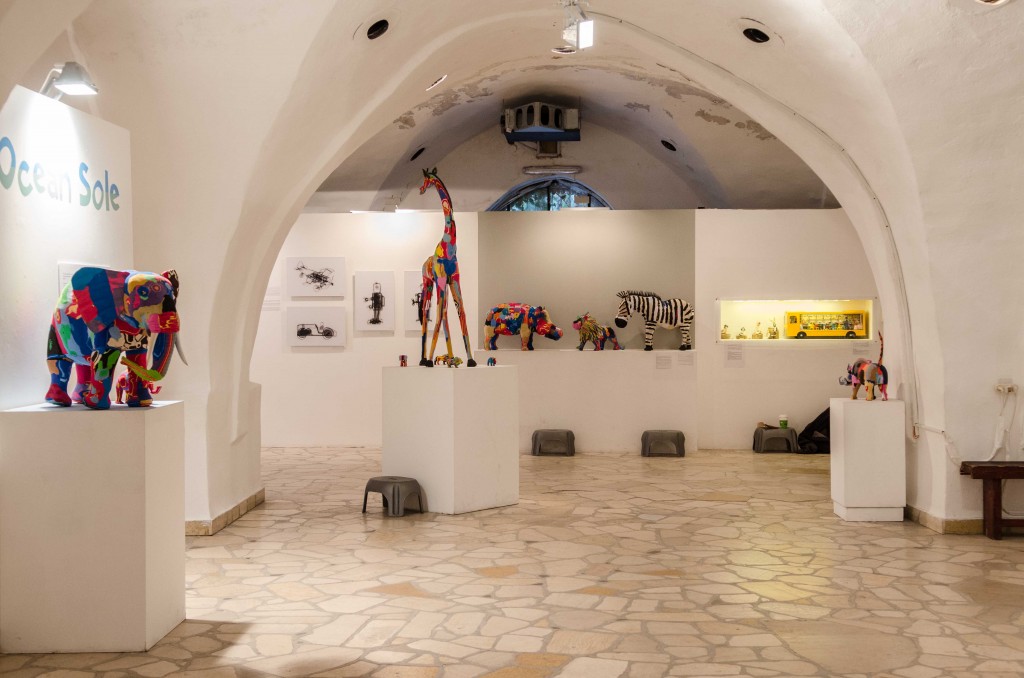 Photo courtesy of:Or Kaplan
In cooperation with Israeli and international artists, the featured artists provide a personal interpretation surrounding the   'toy' and to the existing objects around us, as well as the global consumer culture. The things we label as waste are recycled and become functional toys or unique and original works of art, that inspire and stimulate a dialogue on the relationship between humans and their environment. Not only did this particular exhibition present toys made from coke cans or from old bike chains, many of the toys also utilized all of the functions of the flip flop.
Visit Ocean Sole to know how many fucntions an old flipe flop can serve!
Or, visit the  Old Jaffa Museum to uncover more…
3: Divine art @ Dvir Gallery
Welcomed by tall white walls, modestly tiled floors adorned with an eclectic range of art, installations and videos- it was compelling to find that in this particular setting the concept of the 'white cube' gallery has not yet vanished, but in fact, actually came more alive. Though the Gallery represents over a handful of celebrated Israeli and international artists, one of the most riveting rooms we were taken into was an exhibition entitled 'Reclining Seurat' which featured the works of Etti Abergel, Latifah Echakhch, and Yudith Levin.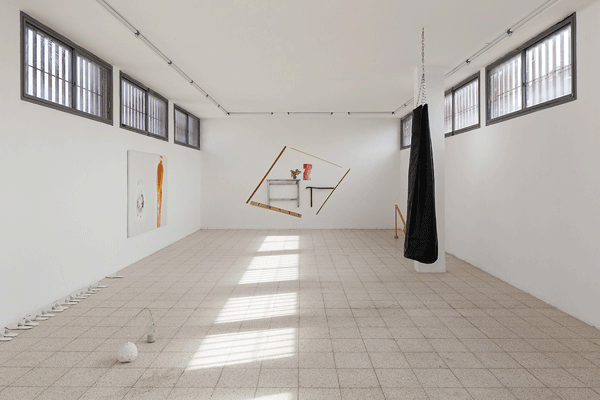 Photo courtesy of: Dvir Gallery
For more information on Dvir Gallery go: HERE
2: Center for Contemporary Art (CCA)
The center for Contemporary Art (a registered non proft organization) was founded in 1998 to promote time-based and contemporary artistic practices in Israel. Funded and directed by Sergio Edelsztein, the CCA managed to revolutionize the art world in Israel by presenting the most cutting-edge local and international artwork. The CCA established the fund for Video-Art and Experimental Cinema to fund Israeli video art and experimental film; produced Artattack, a television program dedicated entirely to video art, broadcast from 2001- 2004 on community TV channels throughout the country; and founded the Video Archive that contains over three thousand video works by Israeli and international from the 1960's to the present.
Upon entrance we were exposed to the multi- faceted works of the artist Michal Helfman. While her solo show covered two floors of the CCA with gripping paintings, mind shattering installations, and accompaning videos of dancers whom were depicted personifying the beat of the heart- it was immediately clear that Helfman's creative skills are limitless.
We were then introduced to the brilliant video artist Gilad Ratman. Recently exhibiting @ the 2013 Venice Biennale, Ratman refelcted the energies of a genuinely passionate and curious artist. His open and honest approach towards exploring ideas and initiaves which have always been interesting to him, provided for gripping executions which were purely captivating.
Check out this cool video of Ratman briefly discussing  his video installation featured @ the 2013 Venice Biennale

To find out more about Michal Helfman go: HERE
To find out more about Gilad Ratman go: HERE
To find out more about the CCA go: HERE
1: Digi Art @ the Royal Beach Hotel in Tel Aviv
Digi Art is an exceptionally groundbreaking initiative of the Royal Beach Tel Aviv Hotel founded to promote young Israeli digital artists. 'Digi- Art'- the digital art incubator, is a state of the art addition to the Isrotel chain's range of activities which aims at advancing Israeli culture and art. While supporting 18 chosen recent art graduates of Israel's leading academic institutions, the goal of this project is to promote young Israeli's working in the field of digital media: photography, video art and animation. After a year of planning, carefully selecting, collaborating and finally installing the most adequate and relevant works from Israel's top emerging digital media artists, the independent and innovative art curator, Sharon Toval successfully transformed the Royal Beach hotel into a gallery, which now showcases 600 digital artworks! VCool!!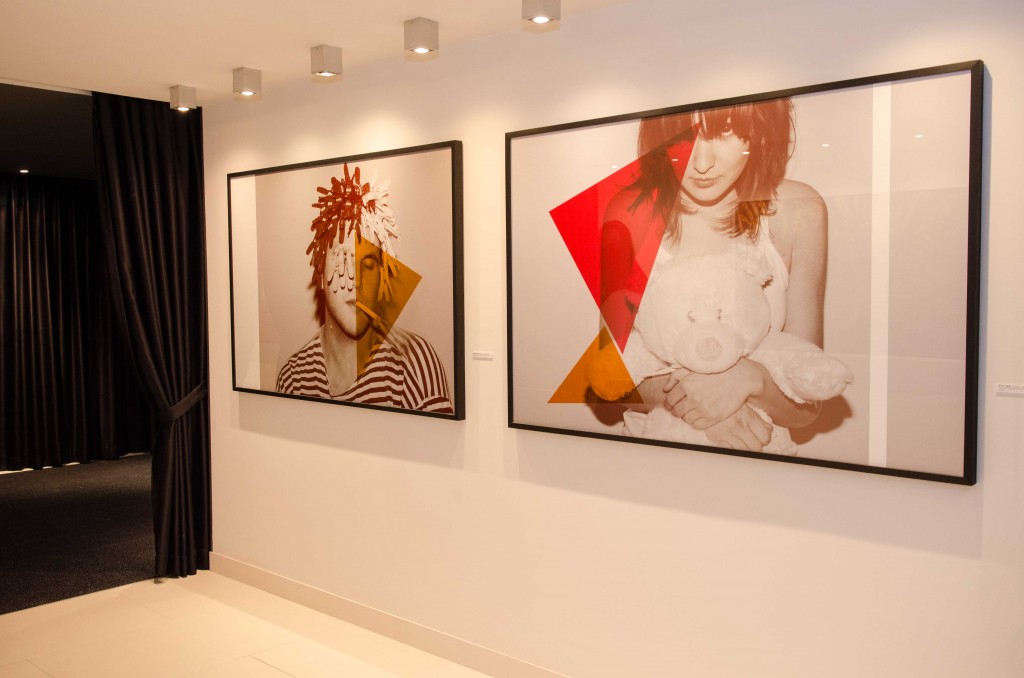 Nirel Jeger, Shape 1 and Shape 2, 2012 Photo courtesy of: Or Kaplan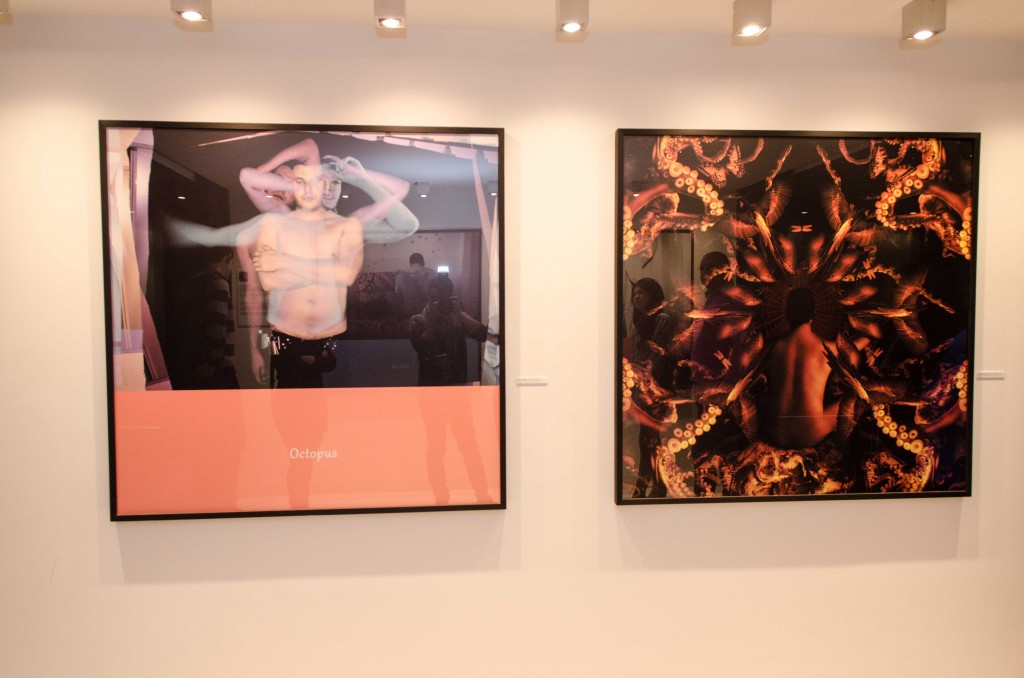 Nirel Jeger, Ocotopus, 2011 (Left) and Nirel Jeger, Animspirit, 2012
Photo courtesy of: Or Kaplan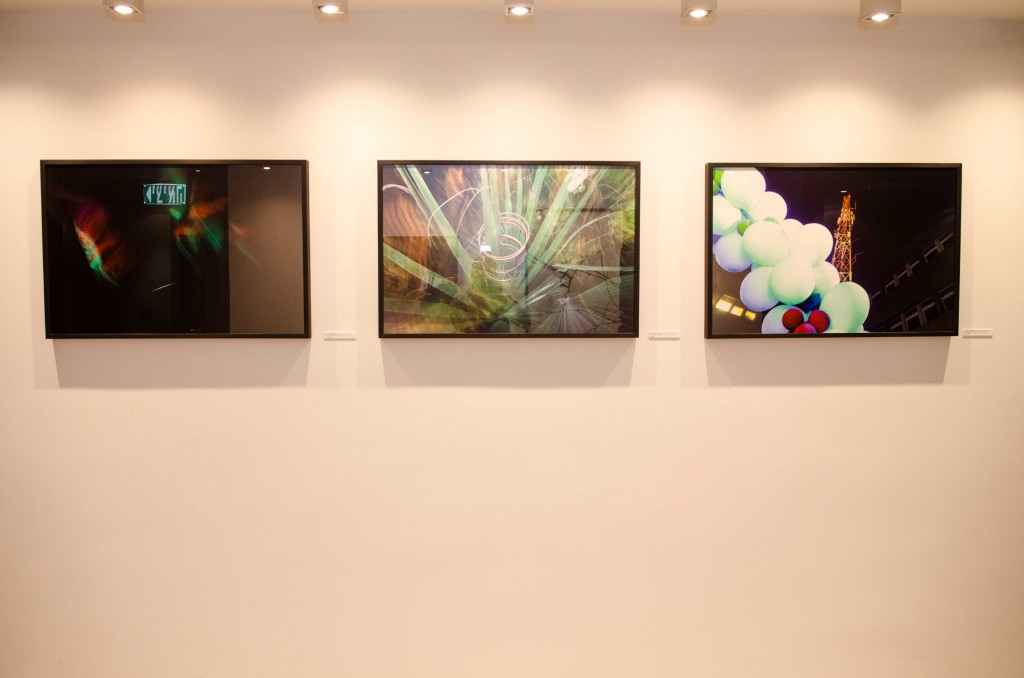 Ira Shraberman, Untitled Photo courtesy of: Or Kaplan
We were even lucky enough to be graced with two of the artists' personal perspectives of their poetic works which are featued in the exhibition.
While Moran Perel's work simultaneously combines realistic and fictional landscapes from far away places close to both her heart and mind, her photographic montages incorporate everyday objects and accessible materials such as soap, sand, sponges, cleaning tools, charcoal, calendars, postcards and old photos. Perel's inspirations are deeply embedded in travels which she takes physiacally, mentally and internally on a dirunal basis. Her playful yet thoughtful interpretations unavoidably take her viewers on journeys towards destinations which may have never been thought to be possible.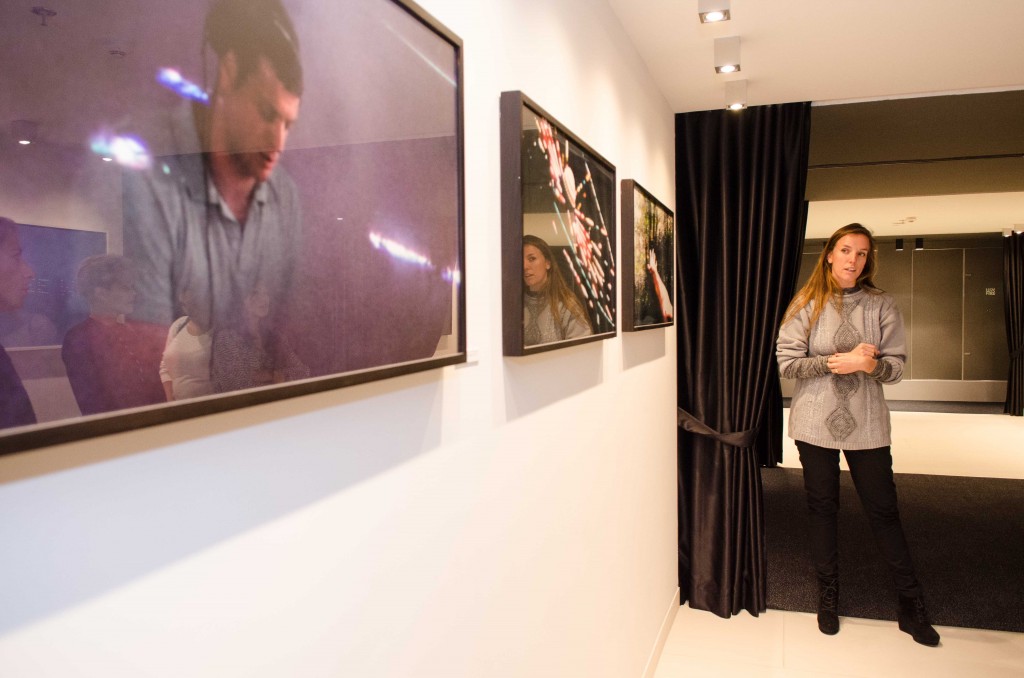 Noa Bellerstein's work is just as characteristic as her undeniable calming aura and genuine presence. Her nostalgic, yet  futuristic digital photographs grapple with issues of death, life, and the hyper surrealness of man's problematic nature of dealing with exsiting inbetween. Similar to her compelling charm and unpresumptous energy, her creations evoke a sense of alternate realities, and only when we take the time to view these seeminlgy distant worlds do we then only begin to understand the self.
Just another whirlwind of a day thanks to the fabulous Kinetis Team..stay tuned for day 3, coming soon.
To know more about Kinetis go: HERE
Words by: VC Maurer
Categories
Tags