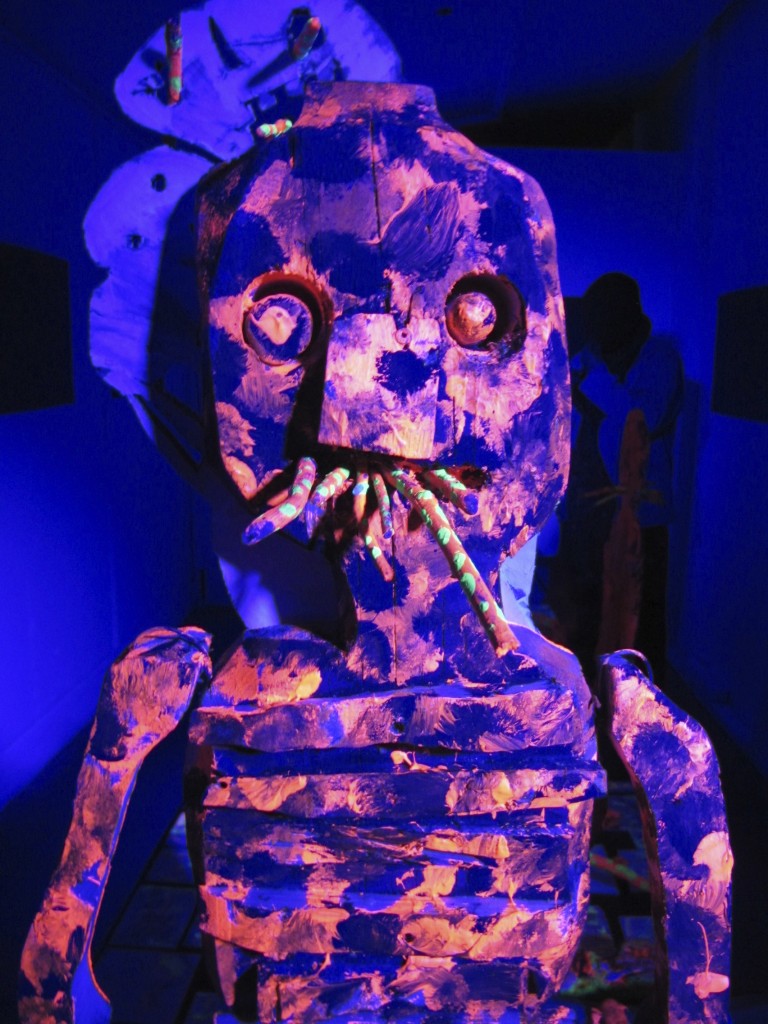 FAD teamed up with Maurice Einhardt Neu Gallery (MEN)gallery to P
present a three day performance programme at The Other Art Fair Spring 2013: More Details HERE
Part of the programme featured Shaun Caton's 'Unscene Underbelly' a 4hr hour performance:See the video Below

Although he's usually labeled a performance artist, Briton Shaun Caton could be more accurately described as an art world occultist. Inspired by ice age cave art, Shamanistic ceremony and other esoterica, he wades deep into a hypnotic trance, conjuring ritualistic paint sessions that can last days, even weeks, at a time. Using a combination of fluorescent paint, UV lighting, archaic artifacts and a light sprinkling of voodoo, he's created over 280 installation pieces over the last 30 years.
Find out More about Shaun at his website:www.shauncaton.co.uk
neugalleries.com/
About Mark Westall