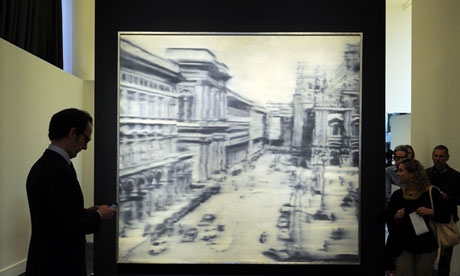 Gerhard Richter's Domplatz, Mainland set a new record when it sold for $37m at Sotheby's in New York. Photograph: Emmanuel Dunand/AFP/Getty Images
This article titled "Medieval master Simone Martini comes to London – the week in art" was written by Jonathan Jones, for theguardian.com on Friday 17th May 2013 15.40 UTC
Exhibition of the week
Birth of a Collection: The Barber Institute of Fine Arts
London's National Gallery does not have a painting by the medieval genius Simone Martini. Simone came from Siena and travelled to Avignon to paint for the pope. His works that survive are beguiling – but, like I say, there are none in the National Gallery. Not usually.
Simone Martini's St John the Evangelist is on loan from Birmingham's Barber Institute, one of Britain's outstanding art collections, in this show to celebrate its 80th anniversary. The fact that it outdoes the National on such a top Italian painter indicates its strength. Other delights include paintings by Frans Hals and Cima da Conegliano.
• National Gallery, London WC2N, from 22 May until 1 September.
Other exhibitions this week
Michael Landy
Kinetic sculptures made from scrap illuminate the lives of the saints in Landy's playful take on the National Gallery collection.
• National Gallery, London WC2N, from 23 May until 24 November.
Curiosity
Expect cabinets of curiosities and stuffed animals galore in this exploration of the use and abuse of knowledge.
• Turner Contemporary, Margate, from 24 May until 15 September.
Giorgio Casali
This stylish photographer's work for Domus magazine helped define the look of modern Italy. And that's some look.
• Estorick Collection, London N1, from 22 May until 8 September.
Estuary
Melancholy and gulls and eels and Great Expectations – artists including Simon Roberts and Andrew Kötting head to where the Thames meets the sea.
• Museum of London Docklands, London E14, until 27 October.
Masterpiece of the week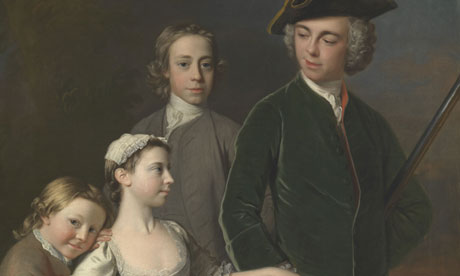 This portrait has a captivating psychological intensity as it dramatises the relationship between four young people. It is one of many treasures redeemed from storage by Tate Britain's enchanting rehang.
• Tate Britain, London SW1P.
Image of the week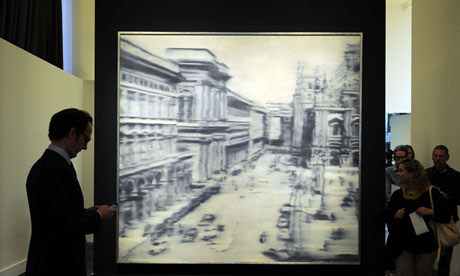 What we learned this week
That the Tate Britain rehang features England's first-ever professional female painter
What a record-breaking art auction in New York means for Barnett Newman and Gerhard Richter
Why Anish Kapoor thinks Britain's "fucked"
How close Tom Waits's photography is to his music
And how closely aligned Beyoncé is to Van Gogh, Manet and Titian
And finally …
Share your art on the new theme – your works in progress – now
guardian.co.uk © Guardian News & Media Limited 2010
Published via the Guardian News Feed plugin for WordPress.
Categories
Tags