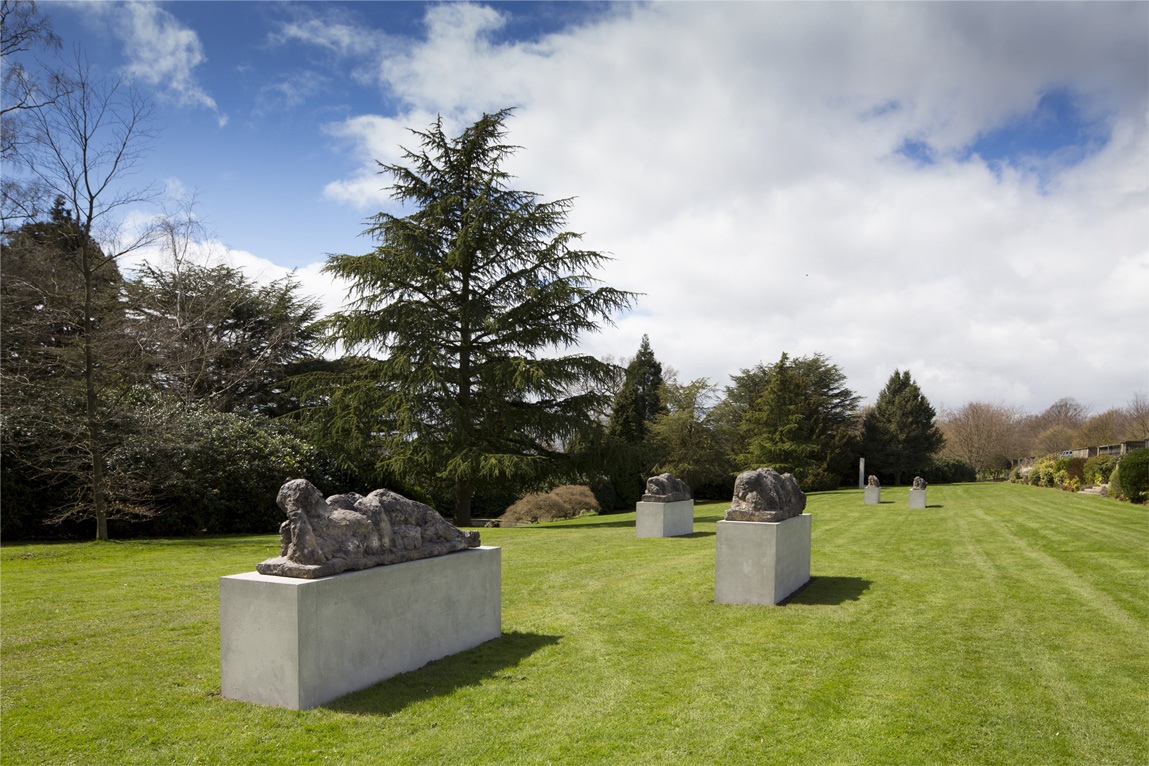 Josephsohn, Yorkshire Sculpture Park (installation view #2), 2013.
Courtesy Josephsohn Estate, Hauser & Wirth, Kesselhaus Josephsohn Galerie Felix Lehner.
Photo Jonty Wilde
11th May 2013 – 5th January 2014 Bothy Gallery and open air
Yorkshire Sculpture Park (YSP) presents the first major indoor and outdoor UK exhibition of sculpture and drawings by the late Zurich-based artist, Hans Josephsohn (1920-2012), which opens tomorrow 11th May 2013. The exhibition is a timely opportunity to see the work of this influential artist, at a time when his reputation is becoming established as an important 20th century figurative sculptor.
Recently the subject of attention from Thomas Houseago and Hans Ulrich Obrist and featured by architect Peter Märkli in the 2012 Venice Architectural Biennale, the exhibition at YSP showcases Josephsohn's career, which spanned almost 60 years before his death in August 2012, and follows recent exhibitions at Hauser & Wirth, London and Modern Art Oxford.
Unique to YSP, the exhibition responds in particular to Josephsohn's belief that his work should be sited and experienced in relation to architecture. YSP's elegant 18th century Formal Terrace and Garden with 250-year old yew hedge, replete with niches designed for sculptures brought back from the Grand Tour of classical sites in Rome and Greece, are home to several of Josephsohn's striking sculptures. As Professor Gerhard Mack, an expert in Josephsohn's work and practice has said of the artist's sculptures, "they also evoke the history of park sculpture, which cannot be divorced from the design of the English garden".
About Mark Westall