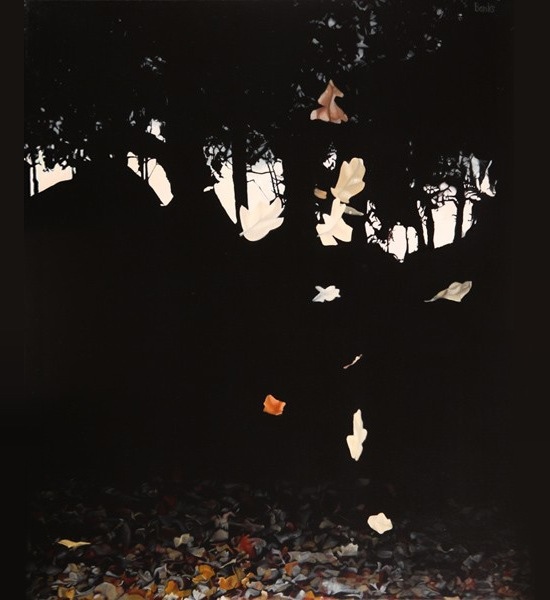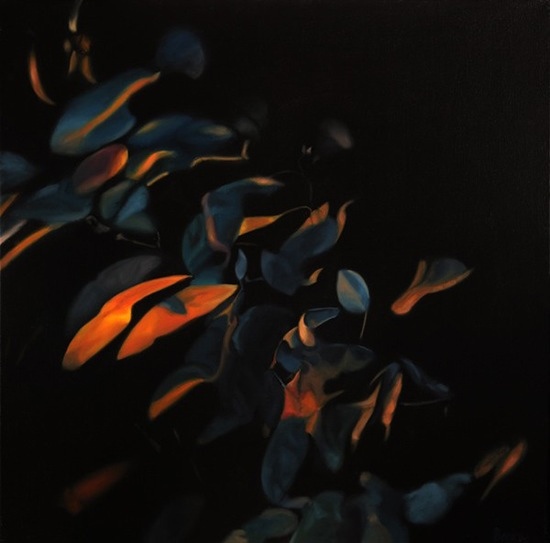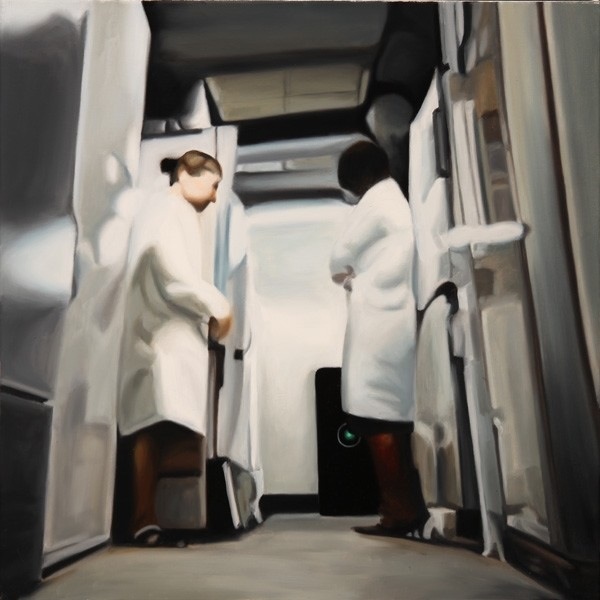 1.If you weren't an artist, what else would you be?
– A biology teacher or stuntman
2. Can you tell us more about your work and what are the main ideas you would like to express?
– I paint because it is the language I have learnt to use to express my ideas and feelings. Verbalising them is where I struggle. But, the usual existential angst is mixed up in there.
3. How do you start the process of making work?
– Walking the streets at night with a camera, trying not to look too conspicuous.
4. Do you consider the viewer, when making your work?
– I try not to. I think when that happens you're not being honest to your own practice. You run the risk of gimmickry creeping into your work. Isn't that advertising?
5. Name 3 artists that have inspired your work.
– Francisco Goya, Tacita Dean, and can I say Raymond Carver.
6. Name 3 of your least favourite artists.
– Being a polite Englishman I don't like to offend, unless I've had a drink, so I'm going for dead ones. Charles Rennie Macintosh, Renoir and Rolf Harris (sorry Rolf).
7. What defines something as a work of art?
– That's a tough one. It's a bit like asking is darts a sport. I suppose it's whether the maker says it is art. Whether it is any good or not is another question.
8. In times of austerity, do you think art has a moral obligation to respond topically?
– No. Obliged to whom?
9. Anytime, any place – which artist's body would you most like to inhabit?
– This has been the hardest question to answer. The task of inhabiting someone else's body comes with great responsibility. The 1960's American art scene sounds an incredible place to be. As for the artist, I would want to expose myself to someone as alien from my own practice and experience as possible. So, I am going to go for cellist and performance artist Charlotte Moorman. Or maybe Pierre Bonnard, I'm fed up with this rubbish weather. Some warm summer sun in southern France would be lovely.
10. What is your favourite 'ism'?
– Existentialism
11. What was the most intelligent thing that someone said or wrote about your work?
– "Stop trying to think of gimmicks" and "Take that painting out of that frame." Thanks James.
12. And the dumbest?
– "There are no people in your work. Don't you like people?"
13. Which artists would you most like to rip off, sorry, I mean appropriate as a critique of originality and authorship?
-Francis Bacon, Peter Doig, Marlene Dumas
14. Do you care what your art costs? State your reasons!
– My lovely mum once said to me, "Painting is a nice hobby, concentrate on your Biology A level." I would like to earn a living from it. Painting is definitely not my hobby.
15. If Moma and the Tate and the Pompidou wanted to acquire one of your works each, which would you want them to have?
– I'll let them choose, as long as they are good enough to be in these establishments. No one wants to be a charity case. But then again, I'm working on some small paintings of roadside saplings at the moment which I think I'm 'happy' with.
16. What's next for you?
– I need to finish a number of the sapling paintings (you never know). I'm also working on a triptych of paintings that are the largest I have attempted.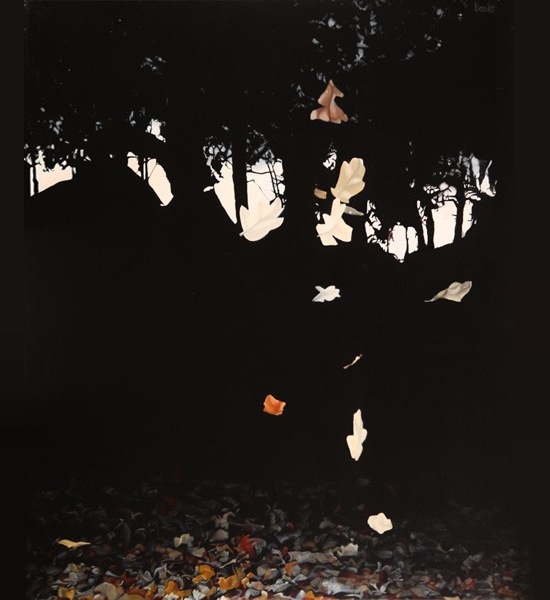 Categories
Tags