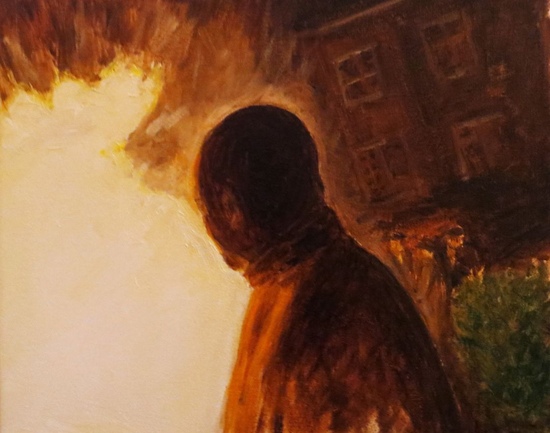 'Tree Burning', oil on canvas, 20.5 x 25.5cm – Paul Sakoilsky, 2013
Herrick Gallery, 1 French Place, London E1 6JB Exhibition continues until 3rd March, 2013
LOVE – a series of oil paintings, operating on the level of cipher, quotation and micro-narrative. Together they form an abstract 'love poem', in their depictions of significant objects, places, people and memories. ?
LOVE – a pocket paperback edition of 29 love poems by Paul Sakoilsky, spanning a total of 23 years, selected and edited by Yseult Nash, is published to accompany this exhibition. The first 25 copies will include a signed individual monoprint. The gallery will be taking advance orders at the exhibition opening.
Categories
Tags