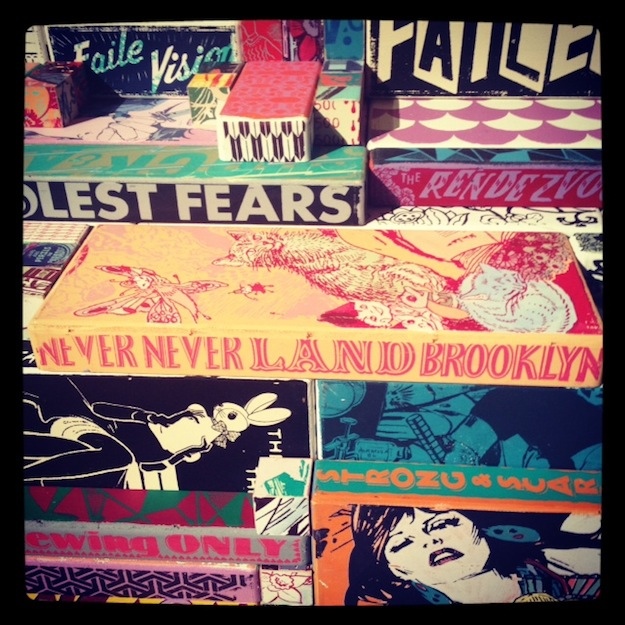 NYC Ballet and FAILE collaborate: As part of the their newly launched Art Series, the NYC Ballet commissioned Urban Artist FAILE to create a site-specific artwork inspired by the ballet company's 'energy, spectacular dancers, and one-of-a-kind repertory.'
Patrick McNeil and Patrick Miller, the Brooklyn-based duo behind FAILE, drew inspiration from past playbills, creating a 40 foot tower made of over 2,000 painted wooden apple crates and blocks. PSFK was lucky enough to attend a recent preview of 'Les Ballets de FAILE,' and in speaking to McNeil, learned they were particularly inspired by Balanchine and an image of a dancer with wings:
In addition to creating the tower, FAILE created limited-edition works to give to every audience member who attends the special Art Series performances. The pieces for the audience members mimic the imagery of the tower; in effect, every audience member is not just given a piece of modern art, but a piece of the performance. We were, however, saddened to learn that FAILE had no part in the ballet's choreography or set design- as they are the first to collaborate with the NYC Ballet in the Art Series, we hope greater integration with the performance is an opportunity for future artists.
If you have the time, we'd highly recommend a visit to the Lincoln Center to view 'Les Ballets de FAILE.' The tower will be on display until February 24th, but if you can't make it uptown before then, FAILE will be creating an entirely new work for the May 29th Art Series performance. Sadly, tickets to the performance are already sold out, but hopefully the success of the initial Art Series means more innovative collaborations from the NYC Ballet in the future.
Via : Much more information and images over at PSFK
Watch Peter Martins of the NYC Ballet and Patrick Miller and Patrick McNeil of FAILE speak about the collaboration below: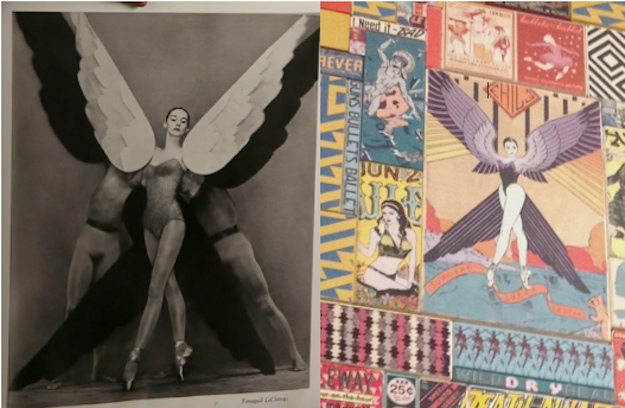 About Mark Westall