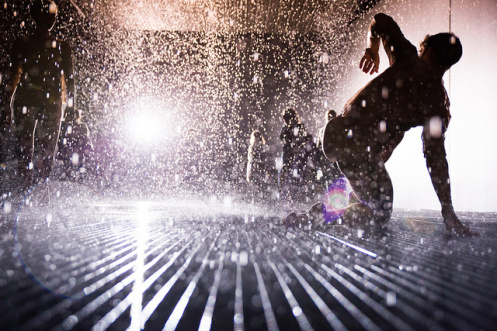 Following the recent performance of Wayne McGregor | Random Dance in the Rain Room at The Curve at the Barbican Centre have produced A special short film offering a glimpse through the rain to reveal the beautiful dance performance and also the inspirations behind the work in a special interview with Wayne McGregor. (See Below)
Wayne McGregor | Random Dance in the Rain Room from Barbican Centre on Vimeo.
This unique performance sees a fusion of art and movement, building on a series of past collaborations between the award-winning choreographer and the acclaimed studio Random International, including Random International's Future Self and Wayne McGregor Random Dance's FAR.
The Rain Room is open until 3rd March 2013 and Wayne McGregor | Random Dance will be performing again on Sun 18th January 2013 and Sun 24th February 2013 (11am – 5pm). Entry is free to both the Rain Room and the performances. You can find out more about the Rain Room exhibition on the Barbican Centre website.
About Mark Westall