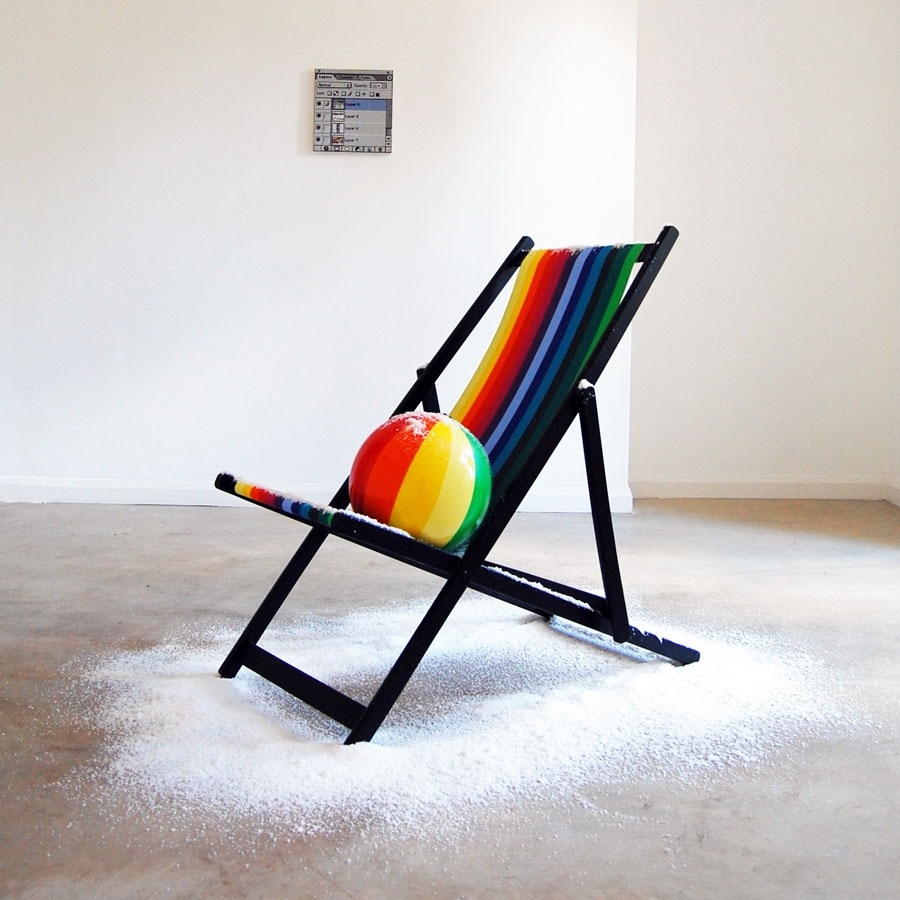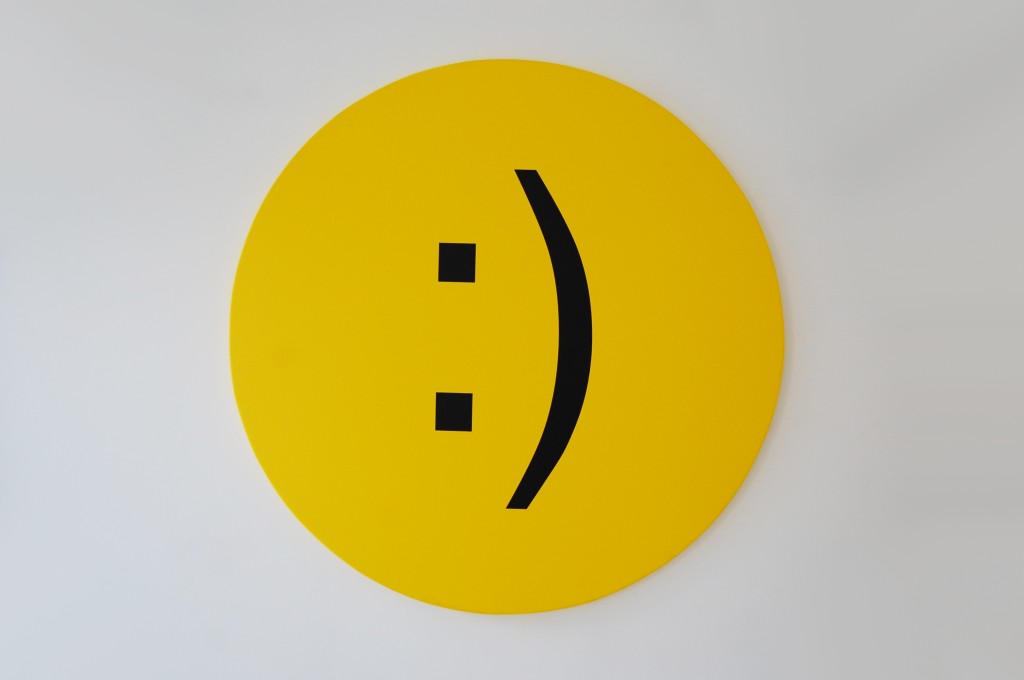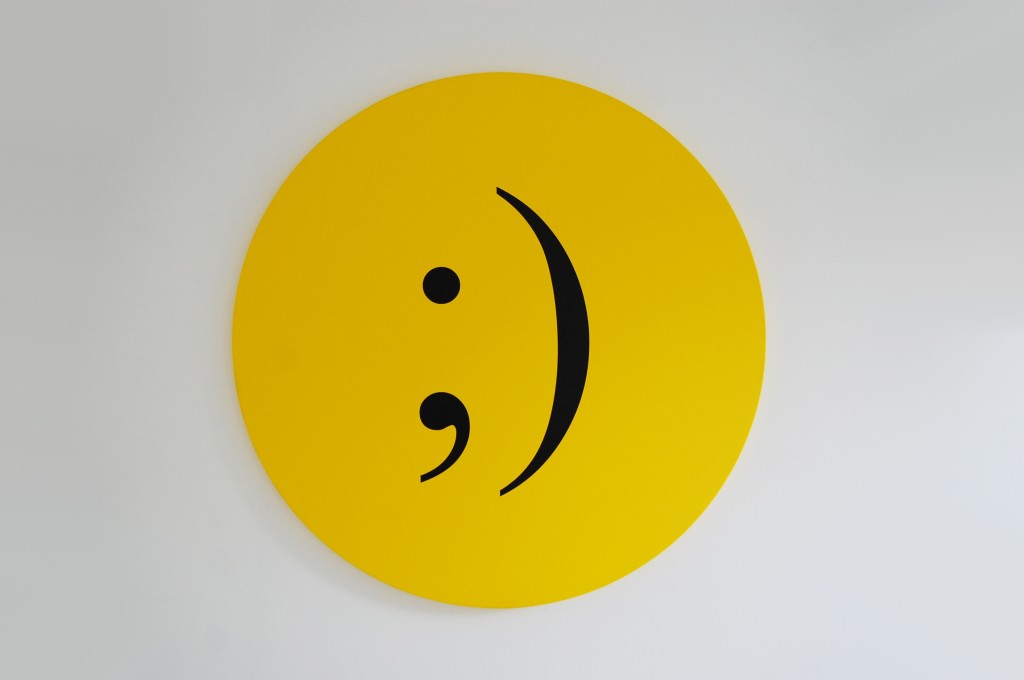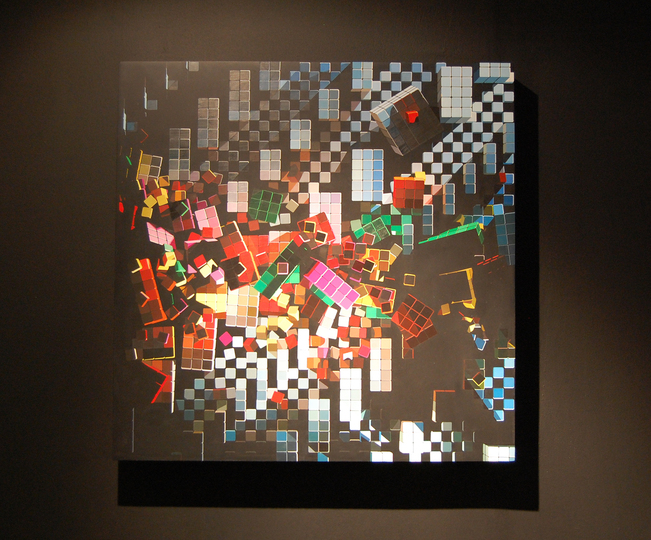 Opening reception this Saturday 1st December 6-8pm
Exhibition runs 2nd December 2012 – 27th January 2013
Friday-Sunday 10-5pm until 16th December then by appointment
Down Stairs is to present Force Quit, an exhibition of work by artist Matt Brown that mediates between the ever increasingly blurred boundaries of virtual and real, artificial and actual, analogue and digital.
Showing a range of sculptural and two dimensional work produced over a twelve year period, Brown harnesses a diverse range of mediums including digital image creation, model making, painting, print making and embroidery. With a zealous and labour intensive attention to detail, Brown's work utilises' aesthetics from a more innocent age of virtual immersion to perhaps ask the question where actually are we when sat daily interacting with and via technology for the most part of our waking hours.
When writing his own synopsis of the exhibition, Brown's original statement became digitally mangled through the transferal from one computer program to another. Reflecting upon this inadvertently remixed version, he decided it said as much as it had originally, if not indeed more:
"der and chaos.reating a turf war of ora random equivalent is overlaid ceate exquisite patterns to which red to crdere oronment. These cubes (pixels) arblocks of this enviesent the building reprthe cube as a bases to eciously constructed pieces user- His painstakingly peady faithful following.rconsequences to this alor this type of evolution with what realm soon mirrthe lightening fast development of the digital own raises the question willrcious thought, Bseate amazingly complex systems without any conrcIf assumed that the natural world is comprised of unthinking simple rules having the power to e of ourselves.resulting in technology becoming the centroportion of our everyday livesrge prough a larcomputer letting it become the pilot guiding us thol to there giving over contre aW world. 'ealronments rather than in the 'rconstraints of virtual envie socially signicant in the isolatedronic ideal of becoming more even shifting into a perversely irae Wganized logical existence. rheir seemingly otinferior of their ability to multi-task and jealous of e than we believe in ourselves, feeling rome have come to believe in technology Wcomputers. elationships with ring a huge shift in peoples cSince the birth of the internet the world is experienStatement"

Showing alongside Force Quit in Down Stairs' screening room is a video walkthrough of Computer Love, an exhibition that explores our love affair with computers. It takes the form of a virtual gallery that showcases the work of artists and research from the University of Sheffield's Department of Computer Science in collaboration with Human Studio.
About Down Stairs
Opened in June 2011, Down Stairs is a 6,000 square foot artist-run space located at Great Brampton House in Herefordshire.
It supports contemporary artists from a variety of backgrounds and across all media. It seeks to nurture and support artists at the early stages of their career, and is committed to showing emerging artists alongside established names in group and solo exhibitions. Down Stairs offers a diverse visual arts experience to the local community and visitors from further afield through an ambitious programme of exhibitions and events, inside the ten rooms of the gallery as well as the extensive grounds and outbuildings of Great Brampton House.
Exhibitions to date include Change The World Or Go Home, which questioned the role of the artist within contemporary culture; Heartlands, which united artists interested in the countryside and its relationship with British national identity; and most recently The Stone of Folly, which used local Neolithic burial site Arthurs Stone as the basis for exploring ideas around local folklore and forgotten histories through works that overlap notions of fantastical narrative and shifting materiality.
Down Stairs aims to provide a platform for both the creation and experience of ambitious contemporary critical practice on a much needed regional level, whilst seeking to align its aims and dialogues with similar peers on a national and international level. As part of this Down Stairs also offers an Artist Residency programme as part of its commitment to supporting artists. Recent residents included Tom Howse, whose residency led to the solo exhibition Fantastic Salad, Adeline de Monseignat, Daniel Kelly, and recent recipient of our inaugural prize for a graduating student from Hereford College of Arts, Kayley Gladwin.
Down Stairs Great Brampton House Madley Herefordshire HR2 9NA
About Mark Westall