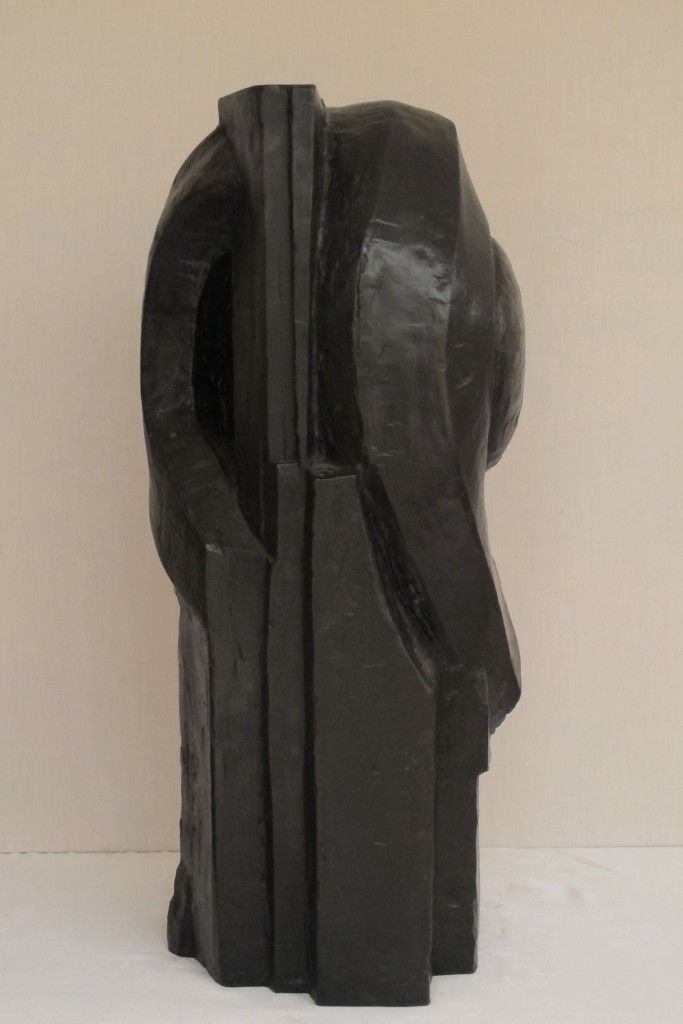 November 23rd – November 30th Press and Private view: November 22nd, 6-8pm
Simon Theobald Gallery, 37 Albemarle Street, London, W1S 4JF
Clementine Drake started her working career as a sculptor in Nice, France in 2005. In 2007 she relocated to New York where she attended the New York Studio School whose remit continues to teach only, Painting, Drawing and Sculpture and where Clementine was able to develop the traditional techniques of Drawing and Sculpture. She had only ever considered the three-dimensional form and was initially influenced by the British Vortisits, in particular Gaudier Breszka, as well as German Expressionism and the Bauhaus.
Primarily a carver Clementine Drake also works in steel. Her first solo show comprises a suite of Nine Abstracts, albeit with figurative overtones, which are carved from plaster and cast into bronze. The work possesses a certain sense of grandeur and classicism. Despite their apparent austerity, deriving from the strict carving and somewhat hard-edged form, they are, nonetheless, imbued with a profound underlying empathy for life.
Her work has been exhibited in both France and New York. She moved to London in 2011 and works at her studio in South West London.
The Simon Theobald Gallery, London's leading specialist in 20th Century German Art, is a natural venue for this show.
About Mark Westall