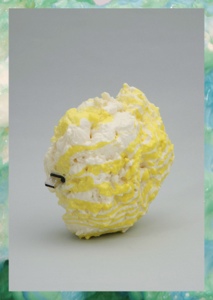 ? XYM presents a second edition of ? XYMEMORY USB STICKS by Marlie Mul ? in an exhibition at Arcadia Missa, London ? + launch of new XYM PDFs: ECOCORE (The fo.Od Issue), a PDF reissue of the publication It's Still Privileged Art by Condé & Beveridge, and GARBAGEWORLD by Nicolas Ceccaldi and Morag Keil.
Boring through the lights our desires sparkle whole as factions manifest. Everything right now is material right? Sure it's there it holds every relational realism in the glint it performs within its objecthood look, us, us as object. Let's run from ideology my lover caress our networks not look back at the disinfected grime. I could own you in this moment. Both our hands reach out for this. Flakes of some paragon from some time ago. We're worth it. Go, take it, go.
I move to your touch, our touch, the object. It's us holding everything right now.
This is realism is it. Is it ok? Its USP is embedded in cognitive labour relations, the essence of it as itself. That essence is some object too. Everything's material, the hairs on your stomach the mole on my shoulder our embrace this USB and no hierarchy allows us to love this object this relation as object. Let's skirt this ideology to celebrate our ingestion. Wait no no ideals. The only one want. I want you. And all I can touch you is this inner potential of our one day touch you speaking to me in foam. You described a foam party flashing lights boutiques and tapas by day holiday snaps souvenirs sex and. It's all there if I could just plug you in.
Categories
Tags