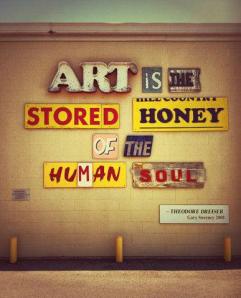 Hey what to do this Sunny Weekend ? Get on a train , start up the car or get on a coach or cycle if you have been inspired by the Olympics and get down or up to Oxford for the Oxford Art Fair:
SAT 11th & SUN 12th AUGUST
At the beautiful gardens of Oxford's finest country pub 'The Fishes' Oxford. A collective of emerging UK artists showcasing original contemporary art. A fun and enjoyable family event with music, outdoor bar, picnic baskets and kids entertainment.
Over 40 artists will be displaying their art at an affordable price. Hundreds of Contemporary art pieces will be on show for you to see. Browse around for that special piece of great art! You can purchase your art direct at the art fair and pay either by cash or by card. All artists create original artworks, that come with authenticity certificate and all art is signed by the artist. There will be Paintings on show, Photography Art, Multimedia Art, Limited Edition Art, Sculptures, and much more. Most artists are happy to take orders for commission pieces, so if you see the style you like, feel free to discuss with the artist what they can do for you, and create a personalised piece!
Details about the 11th-12th Aug Oxford Art Fair, 2012:
40 great artists, showing over a hundred contemporary art pieces
100% original and affordable art
Accept cash and card payments
Possibility of ordering commission and personalised art
Free entrance, VIP tickets available on our events page
Venue: The Fishes, North Hinksey, Oxford, OX2 0NA. Just off the A34
Music, kids entertainment, outdoor bar, picnic arrangements & great food
Saturday from 11:00am till 20.00pm and Sunday from 11.00am till 17.00pm (The Fishes will be open till 23:00pm)
Categories
Tags