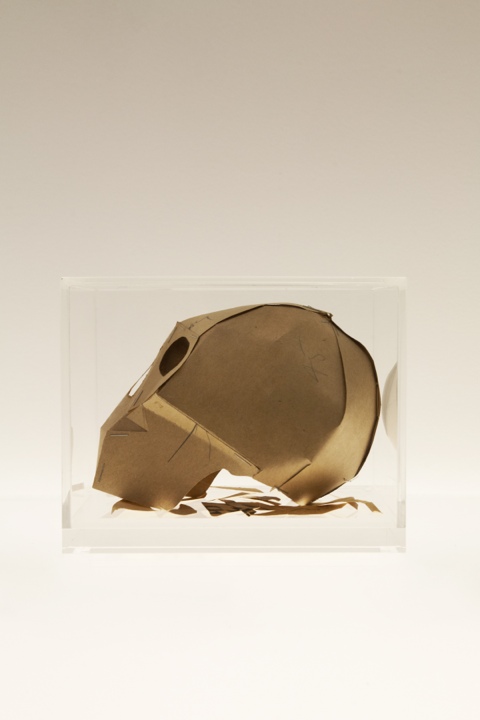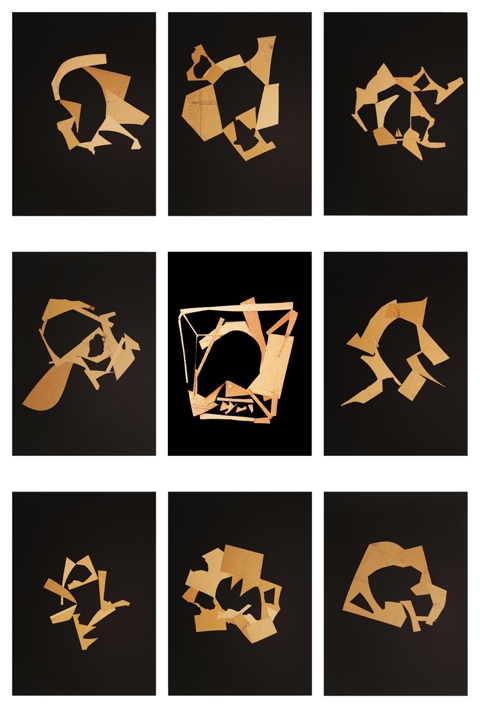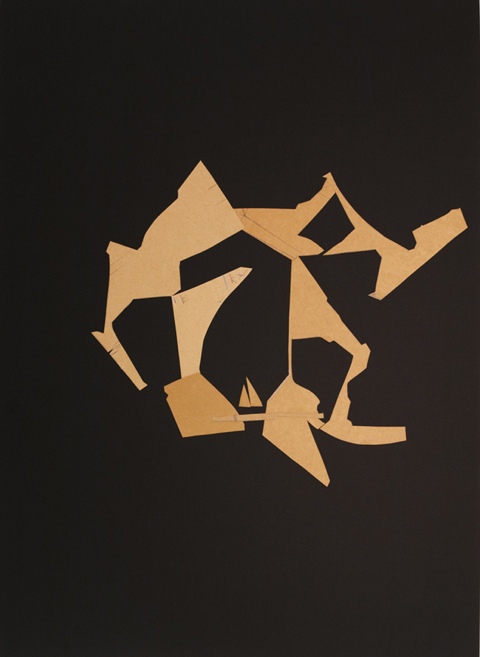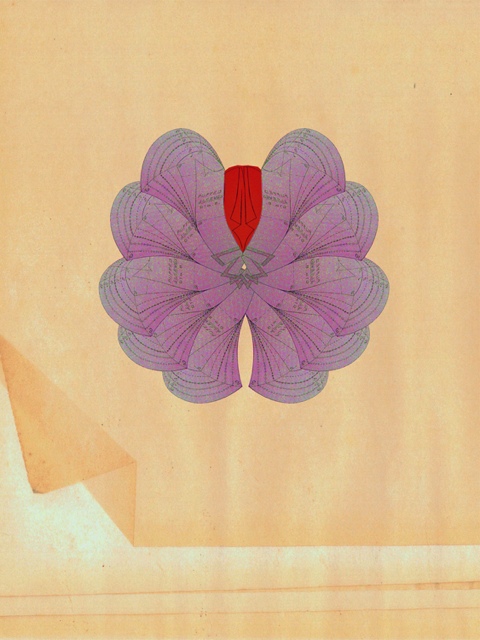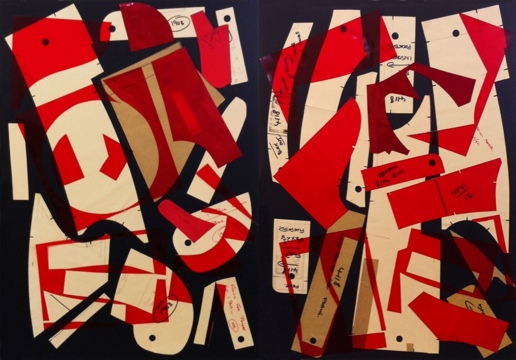 As part of FADs support for emerging artists we have teamed up with The Other Art Fair to showcase 14 of the exhibiting artists at Boxpark.
The Artists where chosen by Ryan Stanier (Fair Director TOAF) and Mark Westall ( Creative Director FAD) and they will have a piece of their work exhibited by poster In an exhibition at The Boxpark Gallery.
There will also be an art opening on Thursday May 3rd which will have live + performance art, Music + free drink + much more.
In the lead up to this event FAD will be showcasing each of the 14 Artists who were chosen
#TEN: Hormazd Narielwalla
1.If you weren't an artist, what else would you be?
Another kind of prostitute!
2. Can you tell us more about your work and what are the main ideas you would like to express? I am a collage maker and my love affair with bespoke tailoring patterns blossomed whilst on my residency at Dege & Skinner a prestigious heritage-tailoring firm on Savile Row. These patterns would have typically been discarded as they all belonged to customers who are now deceased; they were drafted for bodies that don't exist. I resurrect them as source materials in my portraits and stories of death, love, sex and life.
3. How do you start the process of making work?
I always start with the physical patterns, which tell me what to do. It is also important for me to have a story (one that already exists or something I've made up), sometimes a tailoring reference, or a lot of times a feeling.
I work better with an actual hands-on approach and through that process develop my artworks. I also use the aid of a computer when I want to digitally manipulate the pattern, which is then printed on different weights of paper, even acetate or in recent times back on the actual pattern. So the tailors actual imprint of lines, chalk marks, scribbles, measurements and notes become part of the image.
However, it is the story along with the physical pattern that commences the process – so for instance I revisited death when I acquired a considerable amount of deceased customer patterns having rummaged through the tailors archive and decided to explore Memento Mori by making skulls. I also have a golden rule for myself that no part of the pattern gets discarded – every bit of it is used in my work. So the leftovers from the skull imprint were mounted around a projection to explore skull outlines in the negative.
4. Do you consider the viewer, when making your work?
I think of the viewer as context rather than client. When I make something I do so for its own sake. It feels as if something wants to exist in its own right and my role is to help bring it into being.
Like asking a parent who they create a child for, the best we can hope is to bring into being that which wishes to be.
5. Name 3 artists that have inspired your work?
I am drawn to Matisse and reference him constantly. His Blue Nudes was painted as segments of a human body like tailoring patterns. He makes what he feels into patterns and I perhaps make patterns into what I feel.
Recently, I have been introduced to Lygia Pape's work and I see a lot of parallels especially in her woodcuts. Aesthetically they are beautiful shapes consisting of lines and geometrical constructions. I see them as simplistic line drawings and blocks of colour. Some of her artworks remind me of 18th Century drawings of tailoring lays (A lay is when the tailor places the whole set of patterns – i.e. sleeves, body fronts, backs, collars etc on the cloth to maximise efficiency in cloth, an art in itself).
I am inspired by the works and persona of Ed Burton a software artist (and a very close friend) who is interested in creativity and play. It is important to state that it is our artistic conversation that constantly arouses my work to move in new directions.
6. Name 3 of your least favourite artists.
I don't particularly have a bad reaction to specific artists – but I felt let down with Anish Kapoor's Olympics sculpture-monument (although I'm a fan of his other work). I don't particularly like works from Dali and Léger. However; ask me in 5 years and they may change.
7. What defines something as a work of art?
Art is in the words of philosopher of mind and art Susanne Langer -"the objectification of feeling, and the subjectification of nature."
8. In times of austerity, do you think art has a moral obligation to respond topically?Art has to stand free in itself, however; it is certain that the art market is perhaps more amoral than the financial market.
9. Anytime, any place – which artist's body would you most like to inhabit?
I think I'm going to say Bjork, because she has been true to herself within a commercial context as an artist, but I'd like to be cheeky and say that if this wish were to be granted then I would wake up every morning with Mathew Barney 😉
10. What is your favourite 'ism'?
Optimism
11. What was the most intelligent thing that someone said or wrote about your work?At my last solo show at design agency Sheridan&co, London a lady walked in with her 9-year old son and after explaining the dead man's pattern skull concept the young boy said – Look mummy, the lines and marks of the tailor look just like the marks of an actual skull.
12. And the dumbest?
Someone described my fashion led illustrative works as abstract representations.
13. Which artists would you most like to rip off, sorry, I mean appropriate as a critique of originality and authorship?Someone once told me – There is nothing more amateur than being worried about being copied. I am inspired by many artists' work and hope that my work moves my peers. I think it is important to have integrity to make explicit the references whilst creating an artwork. Although, if I were being sleazy and had to rip someone off in totality, then I would say it would be Bacon because he was a true Master – I could spend hours looking at his paintings!
14. Do you care what your art costs? State your reasons!
Well I care that it would cost more than it did yesterday for the obvious reason.
15. If Moma and the Tate and the Pompidou wanted to acquire one of your works each, which would you want them to have?
I would be over the moon if each of those collections were to acquire a Dead Man's Patterns Memento Mori Skull – it's an edition of 50. Although each collage looks the same having constructed them from one template, they are actually all individual in their making because they are simply made from different patterns that were constructed for different customers.
16. What's next for you?
To finish my PhD outcome and thesis at London College of Fashion – I am looking at bringing a new value to the pattern by arguing that they are beautiful important historical documents with military uniforms from the British Raj as the context. The art outcome for my PhD are going to be three-dimensional love gardens made out of military patterns sourced from historical tailoring books referencing uniforms of the British Raj, archived at the National Army Museum, that I have been documenting through observation and sketches.
The Other Art Fair + FAD pre fair party Thursday May 3rd 2012 from 6pm at Boxpark
Join The Facebook Event for more info and a free drink: www.facebook.com/
About Mark Westall