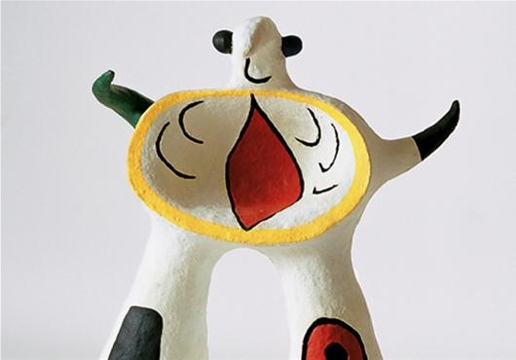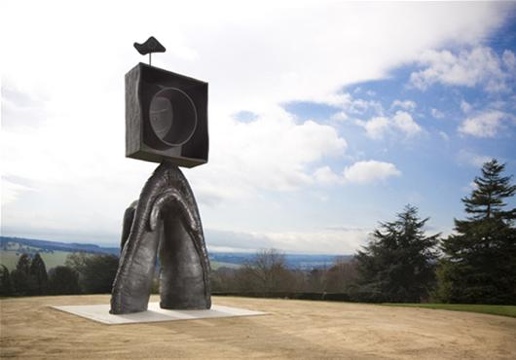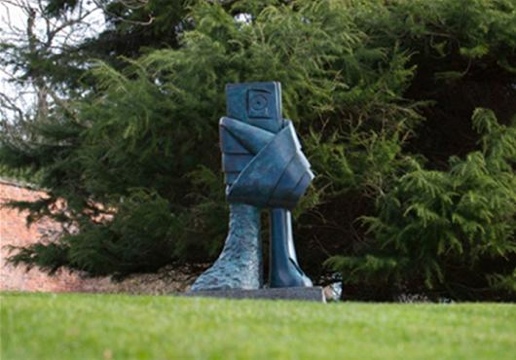 Miró: Sculptor Underground Gallery and Gardens 17.03.12–06.01.13
Yorkshire Sculpture Park stages the first major UK survey of sculpture by Joan Miró (1893-1983) in collaboration with the artist's foundations and family. With key works sited in the Yorkshire landscape, the exhibition will fulfil the artist's belief that "sculpture must stand in the open air, in the middle of nature", as well as providing a rare opportunity to experience the repertoire of this iconic Catalan artist, demonstrating his continued relevance to sculpture. While celebrated for his paintings, Miró strove to "destroy painting" through an art form that transcended the two-dimensional plane and was an early pioneer of construction; a radical approach to making that forever transformed the discipline of sculpture.
Miro produced around 400 sculptures and a similar number of ceramic works, the majority concentrated within the later part of his career. The artist viewed sculpture as equally important to his practice as painting although it was generally less known and critically examined. From his initial exploration of collage and assembled sculpture around 1930, sculpture became increasingly central, most notably from the 1960s to his death in 1983.
The Park's purpose-built Underground Gallery will host Miró's "phantasmagoric world of living monsters", tracing the evolution of sculpture as an element of Miró's practice from 1946 through to 1982. The works will relate to the sculptures for the open air shown in the gardens beyond the gallery's impressive glass concourse. The survey begins with small, smooth-finished bronze sculptures such as Oiseau Solaire (1946), through to the raw bronze constructions of found objects (including mannequins, dolls, rustic vessels, discarded cans) made consistently from the 1960s onwards and highly-coloured, painted bronzes of the 1960s and 70s. Miró's anthropomorphic sculpture reveals his surrealist impulse, each work invested with character and pervaded by a palpable feeling of fecundity. By casting everyday objects in bronze the artist demonstrated his insistence that his work must engage with something real and recognisable – "free of tricks or grandiloquence, a direct art".
Through the 1970s and into the 1980s, Miró's work increased significantly in scale. Around this time he was completing major commissions, such as Lune, Soleil et une Etoile (Miss Chicago) 1981, located in the Brunswick Building Plaza in Chicago. The YSP exhibition provides the rare chance to experience a significant collection of Miró's large-scale outdoor works, usually seen only at the artist's foundation and estate in Barcelona and Palma de Mallorca. The Project Space is devoted to the process of Miró's work and through artefacts, drawings, models and photographs – many from the family's private collection – a unique and fascinating insight evolves.
Yorkshire Sculpture Park is the perfect venue for this important and timely survey. It has a reputation for curating the most ambitious projects of many artist's careers, including Andy Goldsworthy and Jaume Plensa, as well as highly significant historical exhibitions, such as Isamu Noguchi, Barbara Hepworth and Eduardo Chillida. The organisation's commitment to enabling access to art of the highest international standard, integrated with an extensive public programme, reflects perfectly Miró's own beliefs in the potential of art to inspire and engage.
"I feel attracted to an object by a magnetic force, without any premeditation whatsoever; then I feel attracted by another object which, when linked to the first, produces a poetic impact, first traversing this plastic, physical attraction, really making its poetry move you and without which it would not be effective." –Joan Miró
Categories
Tags