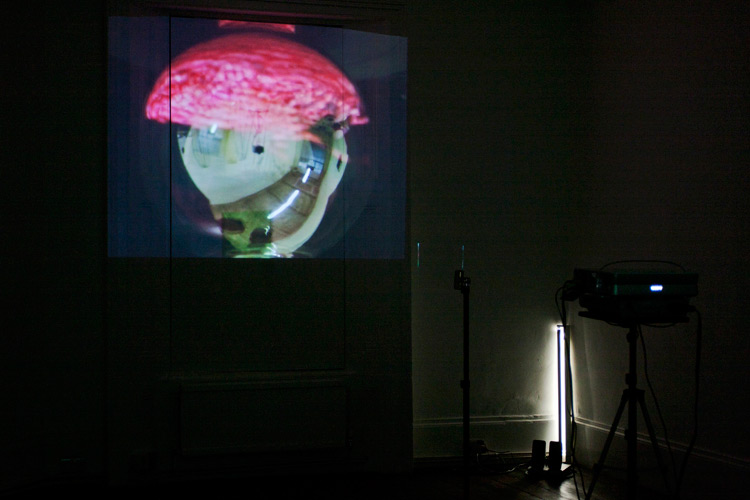 Josie Cockram, Two Works: Looped, 2012.
Chantelle Purcell welcomes new addition 'Public House Projects' to the South London Art Map (which is now in association with FAD Magazine). Purcell talks to founder Neil Drabble to find out more about how the gallery was initiated, its inaugural exhibition by Josie Cockram, and what we can expect this year?
Q–Can you tell us more about Public House Projects and how the space was conceived? 
A–I have known Jonny the owner of the Gowlett pub for nearly ten years, and when he first took over the pub, I thought even then that the first floor room above would make a great exhibition space.
About two years ago, I floated the idea past him about turning the upstairs into a Gallery/Project space, and last week Public House Projects had the opening of our inaugural show featuring new work by recent Camberwell graduate Josie Cockram.
I'm an Associate Lecturer at Camberwell College, teaching primarily on the BA Photography course, but for the past couple of years, I've also run an external exhibition Unit, for the whole of the 2nd year fine art cohort.  The exhibitions have been at the Biscuit Factory in Bermondsey, and the show last year attracted well over a thousand people on the opening night of the private view.
It was during the first of these external shows that I came across Josie's work, and I have seen it develop since then.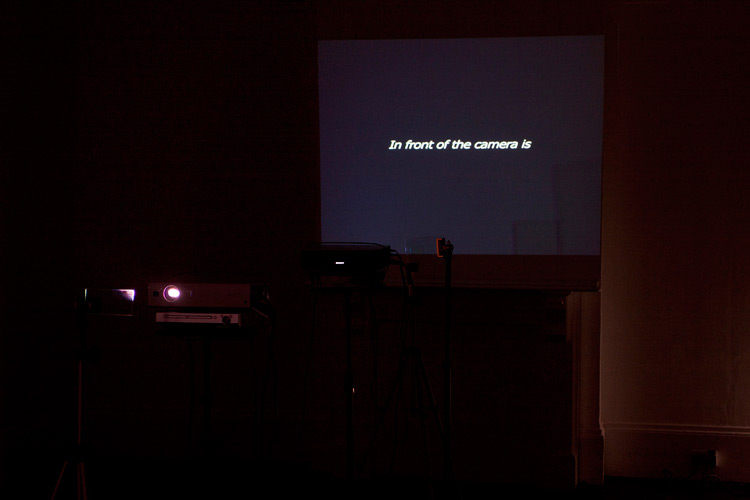 Josie Cockram, Two Works: Looped, 2012.
Q–You launched recently with the exhibition: "Josie Cockram two works: Looped", can you tell us more about this exhibition?
A–In Two works: Looped materials in the studio are documented in moving images that together reveal details of their creation. Both mundane and absurd, familiar characteristics of knowable objects are undisguised, whilst also appearing as alien organic forms. The work mixes references to modern digital techniques with a somewhat nostalgic nod to more traditional analogue methods of capturing images. Projections are looped and extended as they reflect onto glass screens, recalling the black mirror through which we see so much of our world. Incorporating sound, text and light, the installation is a deep collage of audio-visual information. These additional layers simultaneously confirm and deny the image, creating an intentionally unsettling outcome that both challenges and recalls the studio space.
In these work, the images extend beyond being a mere representation of source material, and the reflections in the room, further question whether it is possible to pin down the identity of an image when the installation is just one place in which it can exist and just one version of how it might appear.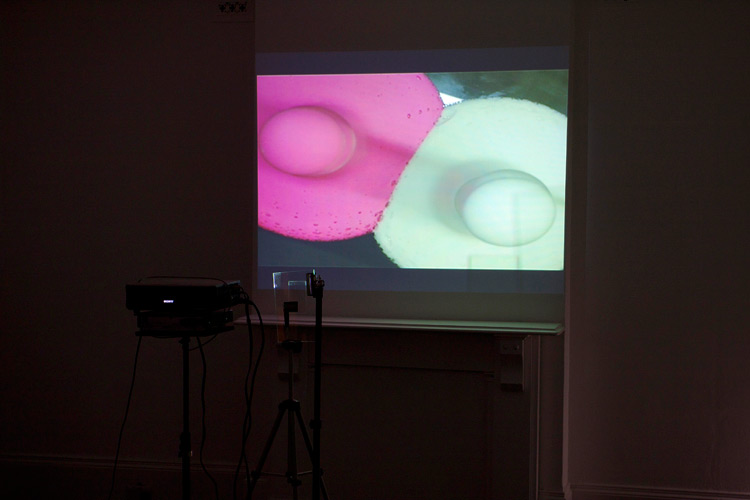 Josie Cockram, Two Works: Looped, 2012.
Q–Can you tell us more about your art practice? And do you think your concerns as an artist inform how you approach curating?
A–My artistic practice encompasses a wide range of disciplines, strategies and approaches, and curation plays a large part in what I do. In some ways I see it as a natural extension of my teaching practice, but it's also an opportunity to make things happen, provide a space and an opportunity for other people to try things out.
Public House Projects is there to support the work of emerging and established artists, and also host a series of talks and lectures, on a wide range of topics to be interspersed between the shows. I think that as an artist, I'm aware of the trials and tribulations faced when showing work, and how sometimes things need room to develop and evolve from proposal to final stage, and one aspect of curating for me is about supporting that.
Because of the numerous things I'm involved with, and the limited amounts of 'free' time I have, the only way I could consider running a project space such as this, was to have a place that by its very nature allowed for a certain amount of autonomy. I spend time looking for potential people to show, programming and working with artists towards their shows, but the majority of the day to day things like opening and closing, drink, & food, which all play a part in running a venue, are all covered by the fact the gallery is situated above a pub.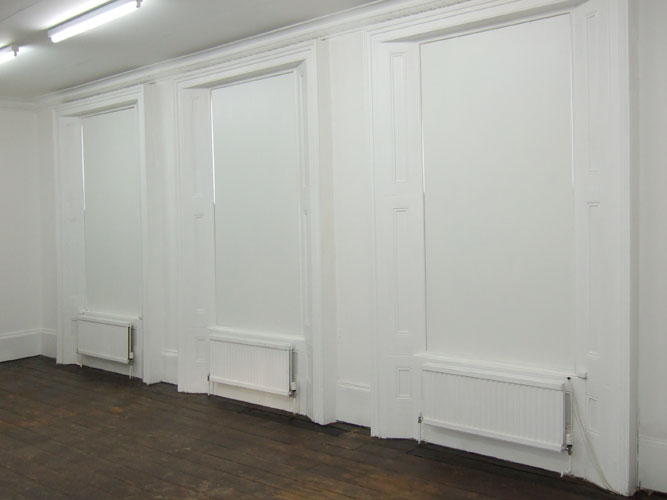 Q–As the space is artist-run, how will you sustain the gallery's programme? And, what can we expect this year?
A–The program of exhibitions is already organised up to the summer, and I'm very pleased with the cross section of works from artists at different stages of their career's who'll be exhibiting in the space.
Apart from the students and recent graduates who I know through teaching, nearly everyone else showing is someone I previously didn't know, and approached to offer them a show.
A series of Talks, Lectures and Interviews is currently being programmed, dates for which will be announced on the website. The entry to these events will be free, but spaces will be limited, and provided on a first come first served basis.
Thanks to everyone who came for the inaugural show, it was a great success, and I look forward to seeing you at future events.
Next Show at Public House Projects:
Paul Gallagher: The Third Mind 03/02/12 – 19/02/12.
Private View: 03/02/12 6:30 – 9:30pm
Thank you Neil Drabble
Public House Projects
www.neildrabble.com
www.publichouseprojects.org
@publichsproject
Neil Drabble's practice encompasses a wide range of disciplines, strategies and approaches, covering; photography, drawing, sculpture, painting, installation and curation. 
Recent exhibitions include: 'New Photographic Practices', Visual Art Centre, Beijing China, 2011, 'The Great Masturbator on Holiday' Gooden Gallery, London, 2010 (solo show), and a group show at A.P.T Galley, London, 2009, curated by Mark Wallinger. 
Neil Drabble's first book 'Tree Tops Tall' was published by SteidlMACK in 2003.
About Chantelle