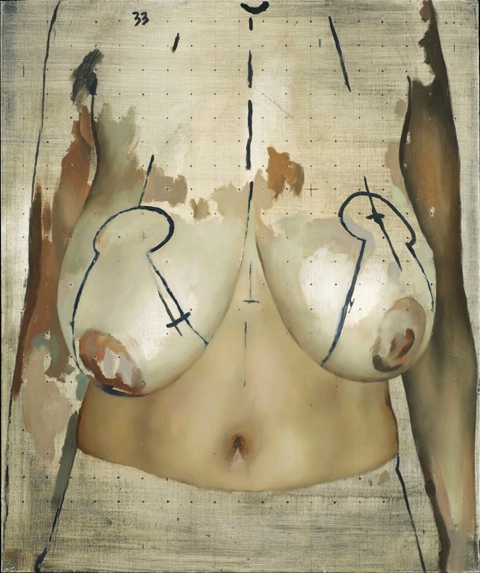 9th December 2011 – 21st January 2012
You're Only Young Twice is an exhibition of new oil paintings by one of the world's leading portrait artists, Jonathan Yeo (UK, b. 1970) based around the theme of cosmetic surgery. Presented at London's Lazarides Gallery, this is Yeo's first UK show since 2008. It represents a new departure for the artist who has become known internationally for his portraits and collages.
Yeo has spent the last 18 months observing the work of leading cosmetic surgeons in the UK and US to produce a collection of work of women pre- and post-operative surgery exploring the processes and results of this fast-growing phenomenon.
The depiction of the surgical procedures is a surprisingly gentle one. Shunning the controversy of the operation itself, Yeo focuses on the physical transformations and the black ink lines the surgeons draw directly onto the body prior to surgery.
Yeo invites the viewer to re-imagine the traditional nude while exploring the stark realities of our contemporary obsession with cosmetic surgery. The result is a series of scientific images seen through a painter's eye which pose questions about our aspirations, vanities, the lengths we will go to in the pursuit of perfection, and the role of surgeons as 21st century sculptors of the physical form. Certainly the works recall clear art historical influences, in both subject and style. The headless, anonymous torsos of the 'before and after' diptychs suggest classical sculpture such as the Venus de Milo. Yet these are traditional subjects with utterly contemporary conceptual narratives.
A consistently contentious topic, cosmetic surgery is one of the main medical growth areas, highlighting the value in physical perfection. For You're Only Young Twice, Jonathan Yeo continues to push the boundaries of portraiture exploring how art meets science meets vanity.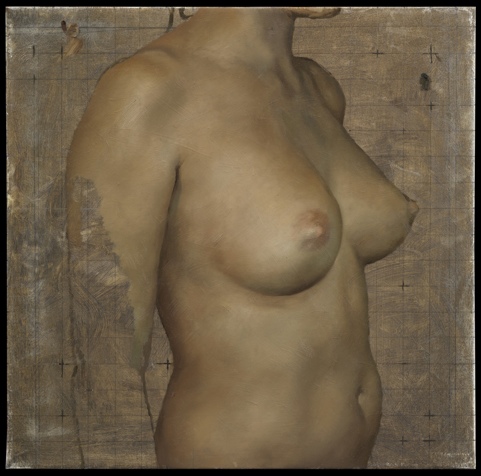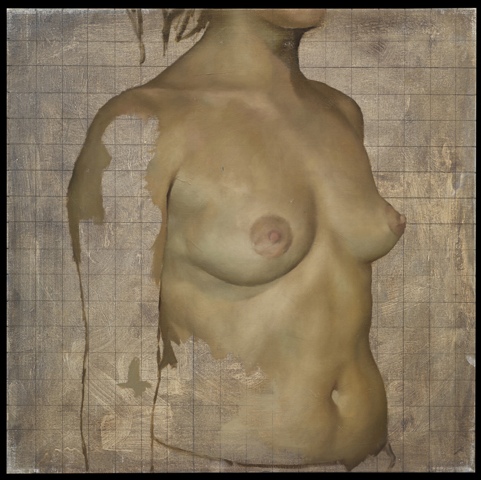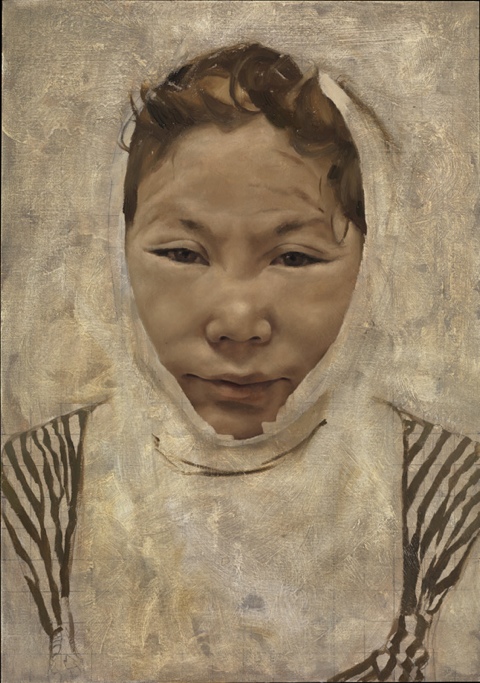 Categories
Tags