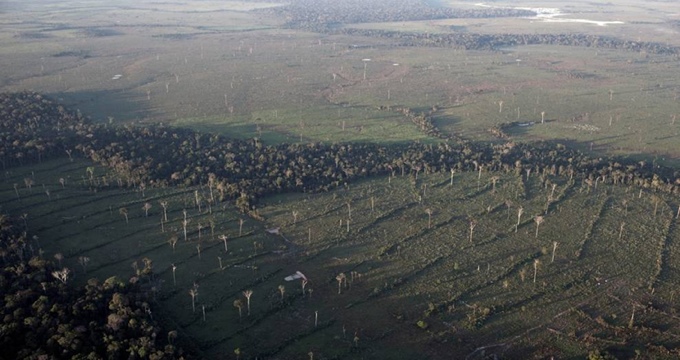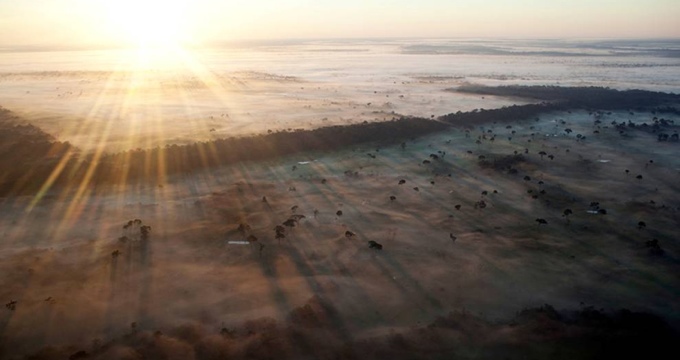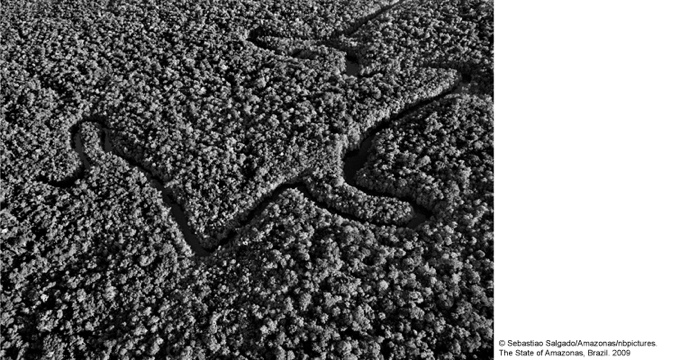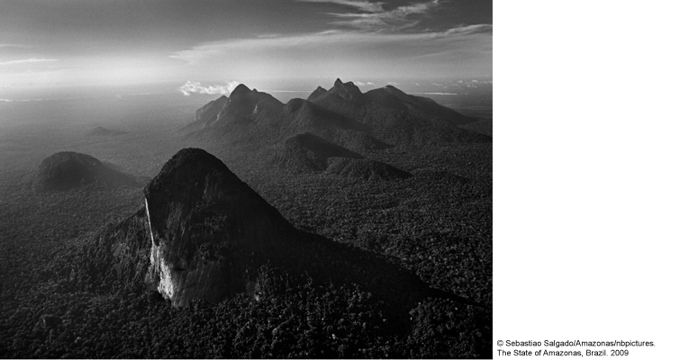 With photography from Sebastião Salgado and Per Anders Pettersson
Somerset House is proud to announce the extension of 'AMAZON', an exhibition in aid of Sky Rainforest Rescue, featuring two award-winning photographers Sebastião Salgado and Per Anders Petterrson – to highlight the plight of the Amazonian rainforest and the people living within it.
The exhibition brings together two remarkable, distinct bodies of photography featuring previously unseen images. It will showcase the efforts of Sky Rainforest Rescue, a three year partnership between Sky and World Wildlife Fund, that begun in 2009 and aims to help save one billion trees in the state of Acre, North-West Brazil.
Legendary Brazilian photographer, Sebastião Salgado exclusively presents work from his ongoing photographic essay 'Genesis' that began in 2004 and is due to reach completion in 2012. The images portray landscapes in their most pristine state, and the communities still living in them, according to ancient traditions in balance with nature. Through these epic and evocative images, visitors to the exhibition are taken on a journey through environments, which remain intact despite the enormous human destruction taking place daily in the region. Salgado commented: "I relished the opportunity to present some of my unseen images in the exhibition and highlight the beauty that must be preserved".
Renowned documentary photographer Pers Anders Pettersson presents photographs from a recent visit to Acre with actress Gemma Arterton, to support Sky Rainforest Rescue. These images illustrate the stark reality and level of devastation caused by deforestation – and gives an insight into the progress being made through Sky Rainforest Rescue, working closely with the Acre State Government to protect this precious part of the world. Pettersson commented "the images that we captured were beautiful and heart breaking in equal measure".
The exhibition is accompanied by a programme of educational talks and events and is the first at Somerset House's new East Wing Galleries.
Extended Dates: Now Open until 18th December
East Wing Galleries, Somerset House, Strand, London WC2 Admission: Free
Somerset House, Strand, London WC2R 1LA
About Sky Rainforest Rescue
Sky Rainforest Rescue: a three year partnership between Sky and WWF, that began in 2009 and aims to help save one billion trees in the state of Acre, North-west Brazil. Every minute, an area of Amazon forest the size of three football pitches is lost and global deforestation is responsible for up to 15% of the world's greenhouse gas emissions – that's roughly the same as all the world's cars, planes, trains and ships put together. Tackling deforestation must play an important part in how we fight global warming which is why, through this exhibition Sky and WWF hope to inspire people to get involved and help save a billion trees. The public can make regular donations to Sky Rainforest Rescue, by adopting a jaguar from £3 a month, sponsoring an acre of forest or, making a one-off donation of any amount with £20 helping to save 1000 trees, or even taking part in a fundraising event. For more information visit: sky.com/rainforestrescue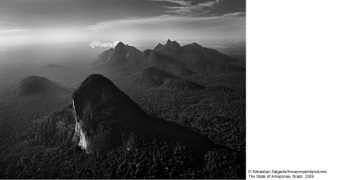 About Mark Westall