Before I came to Australia I was unsure what art and culture I was expecting to find. I travelled the 12,000 miles by choice and not in chains (a timely quote from Obama who is also here, albeit for 27 hours and not 21 days like me). It was however Qantas' choice to gift me with the two extra days in the ever-magical Hong Kong. Armed with Robert Hughes' 'Art of Australia ', a random Notting Hill book exchange pick up, and ready to be given a personal and contemporary grand tour by my good friend who conveniently works with Tourism Australia ,how on this God's red sand could I fail?
It's tough to imagine that the first Western artists would have been convicts or navy troops totally blown away by their new strange surroundings and intriguing indigenous neighbours – A terrain and company that was probably as unfriendly as the Anthony Lister door people who were very much 'computer says no' when my guide and I were not on the guest list, I should have borrowed the president's 'Beast' for a more welcoming entrance – The artists, among the generations that followed Captains Cook's 18th Century down-under discovery, those who came and left and those that built lives here, struggled with getting to grips with international influences and grasping a true sense of being, as ultimately Australia is "A nation based on an idea rather than on blood and needs some transcendent image to reveal itself."
I think that in between the storms and the beating heat I would have considered it a blessing to have been stranded here. However, building a modern society from scratch is a herculean task – So who really cares if the art was late? Ironically, as I write emails and pass the time before being able to make phone calls, I feel ahead of the game, waiting for the rest of the world to wake up!
Sydney is very much a film set. It is visual perfection. Bring on the Carlsberg reference "If Carlsberg were to build a City'… If I were to build a dream cultural landscape…
I would also have a blockbuster Picasso exhibition. Coming face to face with 'The Bathers' (1918) was surreal, my granddad had the framed poster in his flat, at about the tenth of the size it was so much smaller than I had imagined it would be. I watched as one elderly visitor stared motionlessly and passionately at the 'Massacre in Korea' (1951). This was a voyeuristic and moving incident – watching someone genuinely appreciate a piece of art at its finest. The rest of The Art Gallery NSW features some great work including pieces from the homegrown Passmore and Dobell. The bottom floor has a Saatchi feel to it and currently has on display a fashionable collection of contemporary sculpture including Kathy Temin's 'My Monument: black garden' (2011-11). The enchanting and furry sculpture looks like as though it belongs in a twisted Teletubby forest; it is strangely haunting yet comforting.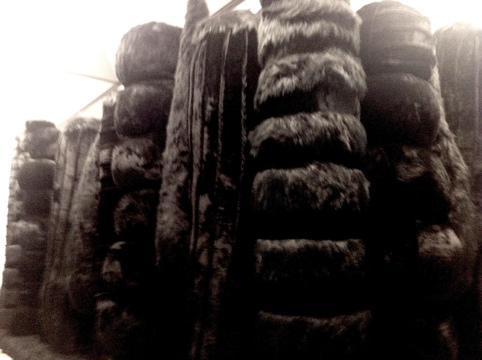 I would also juxtapose an incredible array of contemporary sculpture with a roaring sea and a momentous cliff backdrop, along the Bondi to Bronte coastal walk [http://www.sculpturebythesea.com}. Simon McGraph's award-winning 'Who Left the Tap Running' was sensational, whilst Hannah Kids' playful 'Toads on Tour' seemed to go down well with the public. My winner was Orest Keywan's surrealist 'Above the Line', For me, the silhouette it created against the opulent blues and greens of the ocean was magnificent. The relentless Bondi runners trying to get past the crowds of tourists and coach trips topped off the enjoyment of 'Sculptures by the Sea': art v sport at its most hilarious.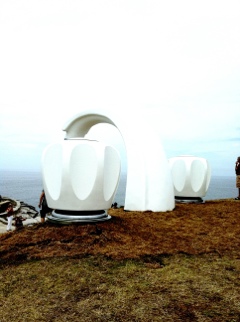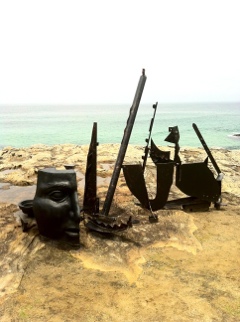 I agree that a showcase of young up and coming artists and designers offering unique takes on the term 'lace' is a totally charming addition to a large city museum [http://www.powerhousemuseum.com/lovelace/]. 'Love Lace' at the Powerhouse Museum features the finalist artists who were all invited to present a piece of work that challenged the traditional concept of lace. The work was varied in levels of skill, precision, materials, cultural references, techniques and in effectiveness. Although some steered quite dramatically from the brief the exhibition was sweetly put together. My vote went to Jenny Pollack's 'A brief History of Time' a piece of work that layered, piled, cut and folded the text of Darwin's Origin of Species to create an installation symbolic of the natural world, made solely from office white A4 paper.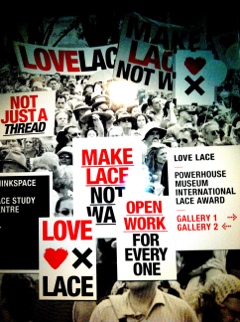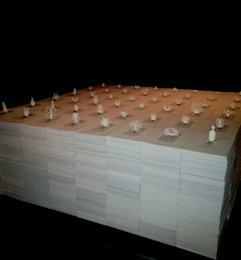 I would also hire Vice to hold a party, especially if video pieces from Mexican urban artists were to be projected in the background as the endless free tequila poured.
I can't think of anything more exciting that going to a deserted island, a short ferry hop from Circular Quay, and experiencing live street art courtesy of Secret Wars. I particularly enjoyed Kid Zoom's chilling scale reproduction of his childhood home, which he recreated from adolescent memories and documentation from the destruction of three Holden Commodores. Phibs' pattern work and Mark Alsweiler's figures are also worthy of recognition.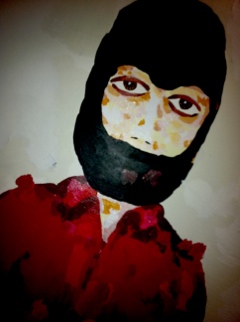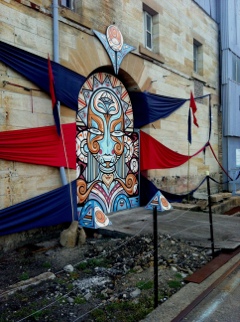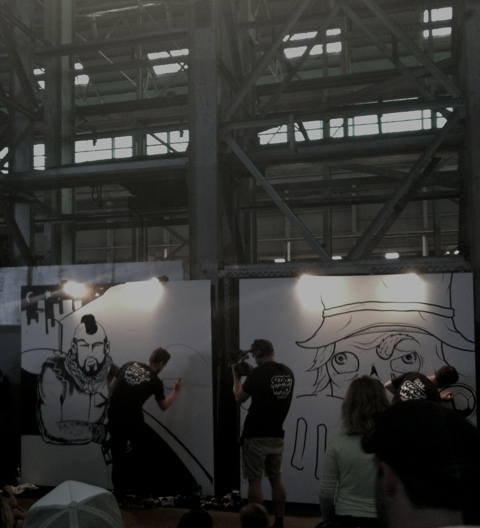 I enjoyed all the above in Sydney and a big thanks goes to my tour guide who, when discussing what she had shown me to her boss, boasted "Tourism Australia should employ me!" to which her Boss replied "err we do".
Tory Turk for FAD
About Mark Westall