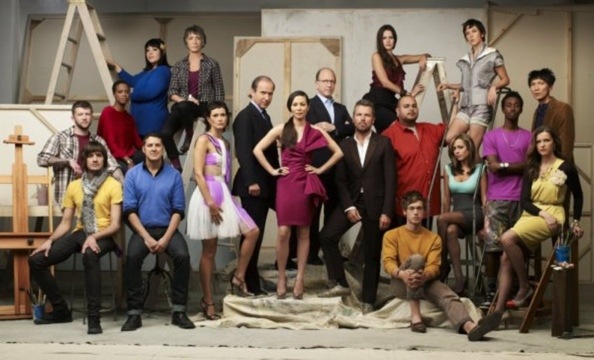 Some people have been contending, lately, that television is running out of ideas. Indeed, cable packages are full of channels boasting silly reality shows and repetitively themed dramas that often do not capture the interest of the public as much as they were once able to. People are simply tired of the same old thing happening in each and every television show. However, this is not to say that there are not new, exciting shows sprouting up here and there. For example, the Bravo network's "Work Of Art: The Next Great Artist" series has put a unique twist on competition-based reality shows by making art the central theme.
Essentially, this show is designed much like certain other competitive reality shows that have done well on television in recent years. There are cooking shows that pit chefs against one another, with specific challenges, and talent competitions where different performers are rated on their abilities. "Work Of Art" does the same thing, essentially, with up-and-coming artists. Typically, when we consider art, we only see the finished product, and thus do not gain much respect for the actual artistic process, or the talent of the artist. "Work Of Art" brings this process to your television screen and allows you to see different skilled artists putting together their best work.
The second season will feature 14 artists competing for the chance to display work at the Brooklyn Museum, as well as to enjoy a $100,000 cash prize. Of course, the winner will be determined not simply by who can make the best art, but who can perform certain artistic tasks the best. The artist contestants will be given specific tasks, and then be allowed to create the art through any medium (such as painting, sculpture, etc.), which restricts them to some extent but allows them to use whatever actual artistic method they prefer or believe they're best at.
For the most part, the format for this television show is familiar, and probably most closely resembles some of the cooking shows that have become wildly popular in recent years. However, for those looking for something new, or for those who hold particular interest in the arts, and artistic creativity and methods, this show may be a perfect solution. With talented contestants facing off against each other to be judged by respected and innovative members of the art community, the competition should be good, and the resulting art should be admirable. At the very least, it's well worth giving this show a look when seeking your next favorite program.
About Mark Westall