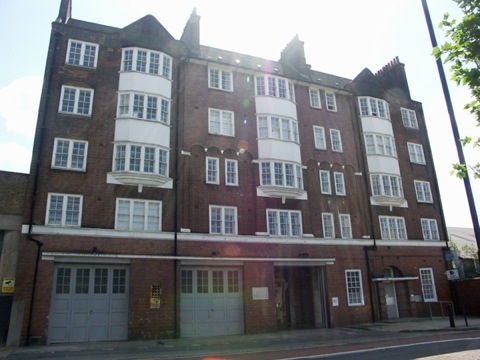 Fire Station Work/Live Residency
Acme Studios is offering a three-year work/live residency as part of its Fire Station Residency Programme in East London.
In 2010, twelve artists were selected from a national submission for the five-year programme. One of the original artists is leaving to take up another opportunity and as a result Acme has created a three-year residency which will run from 1 March 2012 until February 2015.
Located in a former fire station bought in 1997 and converted with funding from the National Lottery and other sources, the programme is one of the most directly supportive schemes for artists in the United Kingdom,providing combined studio and living space at low rents.
The fixed-term residency scheme is intended to allow artists more time to concentrate on the development of their work and professional careers, and less time working to survive.
Artists aged 23 or over (on 1 November 2011) from anywhere in the UK may apply. The rent for the 550 sq ft work/live unit is £460 per month plus council tax and electricity.
This combined living and working space, for single occupation, will be let to an artist selected from open submission. Applicants will need to demonstrate economic need and how the opportunity will benefit their creative practice.
For information and to make an online application visit: www.acme.org.uk/firestationworklive
Deadline: 16 December 2011
Categories
Tags