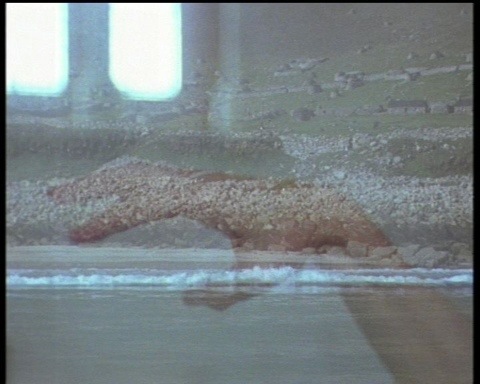 4th-13th November 2011
www.siobhandavies.com/siobhandaviescommissions
This November Siobhan Davies expands her choreographic role by curating four new commissions, to be shown and performed at Bargehouse on London's South Bank. Siobhan Davies Commissions runs from 4-13 November 2011 and admission is free.
Following on from the critical and popular success of ROTOR in 2010 and The Collection in 2009, Davies has now selected four groups of artists (dance artists paired with artists from other disciplines) to bring their creative practices together and create new works ranging from performance to film and installation.
The commissioned dance artists are Henry Montes, Sarah Warsop, Gill Clarke and Deborah Saxon who are partnered respectively with video and performance artist Marcus Coates, applied artist Tracey Rowledge and Turner Prize shortlisted Lucy Skaer. Henry Montes and Deborah Saxon will also make a piece together with Bruce Sharp, whose work extends across video, sound and drawing.
Siobhan Davies says:
'The Commissions were triggered by a simple desire to develop a working relationship with four performer/makers who have meant so much to me and my own choreographic work, Gill Clarke, Henry Montes, Deborah Saxon and Sarah Warsop. I asked them to work alongside artists of different disciplines and reach into each other's practice, and hoped to encourage an environment where each of them could make real to the other what truly matters to them; to articulate the stuff of what they do, so that they might evolve their own practice. It has resulted in the unexpected but wonderfully varied work in these commissions.'
www.siobhandavies.com/siobhandaviescommissions
The work:
LandMark – performance/installation
Deborah Saxon, Henry Montes and Bruce Sharp
Deborah Saxon is working with fellow dancer Henry Montes and the artist Bruce Sharp to create a performance/installation that looks at the wedding of gesture and movement, and how relationships between the two can decay.
A Question of Movement – film
Henry Montes and Marcus Coates
Henry Montes and Marcus Coates have experimented with the role of physical movement in approaching and understanding questions. Filming members of the public in their homes and places of work, Montes invites them to ask a question which Coates uses as a catalyst to spontaneously approach through movement.
What Isn't Here Hasn't Happened – drawing series
Sarah Warsop and Tracey Rowledge
Sarah Warsop and Tracey Rowledge explore how choreographed movement and physical presence can be experienced through mark making. Words and text expressing physical states of being became a spring board for choreographed movement, which in turn became the catalyst for their graphite drawings.
A Dance of Ownership, A Song in Hand – 16mm film with live performance
Gill Clarke and Lucy Skaer
Gill Clarke and Lucy Skaer travelled to the now uninhabited island of St Kilda and to Mount Stuart, the ancestral home of St Kilda's former owner (the Fifth Marquess of Bute), double exposing film, and making visible the historic link between the two places. The resulting superimposed images, and live elements of the work, explore conflicting senses of gravity and presence through destabilised image and movement.
Siobhan Davies Commissions
Bargehouse, Oxo Tower Wharf, Bargehouse Street, South Bank, London SE1 9PH
Categories
Tags