DEPTFORD X SPECIAL ART TOUR: 30th September 2011 6.30 – 8.30pm
Starts at Bearspace gallery, 152 Deptford High Street, London SE8 3PQ
DEPTFORD X, London's foremost contemporary visual arts festival is taking place and Deptford is going to be a hotbed of activity. Rachel Price, your tour guide and local curator of Hatch Space, will navigate you through the local shows and galleries giving an insight into this emerging art scene.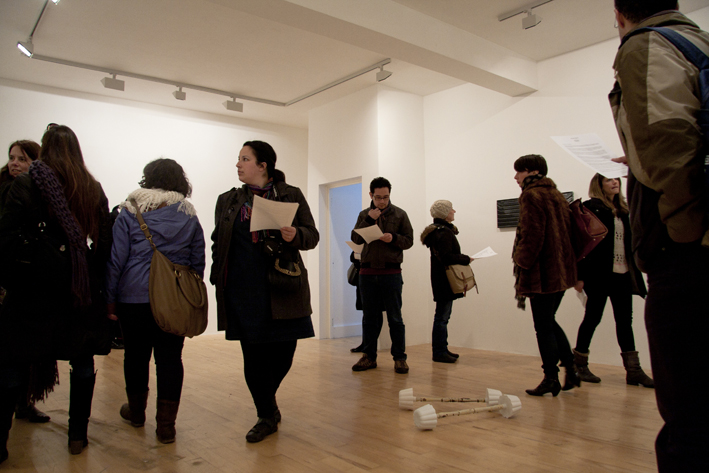 Image: Last Fridays Art Tour © Mariona Otero
Rachel Price is an artist and gallery curator of HATCH SPACE in Deptford. Since Hatch opened in December 2010 they have hosted a range of screenings, experimental performance nights and exhibitions all hailing the work of both national and international emerging artists, with an emphasis on the experimental and the new. (Hatch Space will act as an Information Centre for Deptford X 2011. Opening 12-6pm Wed to Sun during the festival and staff will be on hand to answer any questions you may have).
Get a behind-the-scenes look at this growing art scene and all the information you need for the upcoming Deptford X Festival. You will be introduced to gallery owners and artists along the way, there will be several exciting events, performances and private views lined up for the launch of Deptford X! End the tour at the Old Police Station for the official AFTER-PARTY to 11pm with DJ Sets.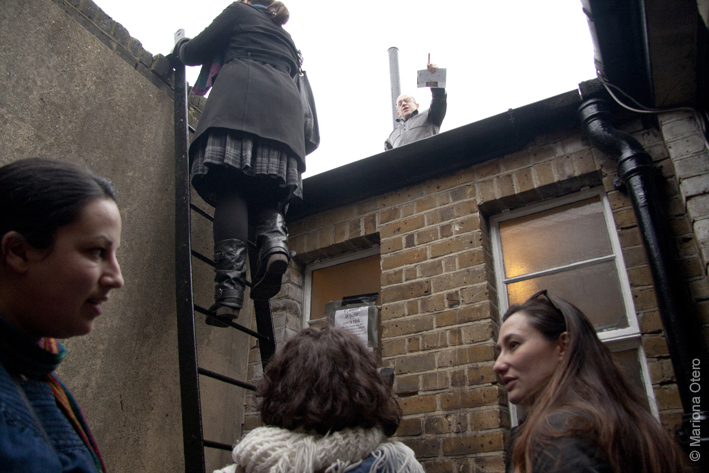 Last Fridays Art Tour © Mariona Otero
What a great social way to enjoy LAST FRIDAYS with the opportunity to meet fellow art enthusiasts!
This is art for everyone!
For more information, please visit: http://www.deptfordx.webeden.co.uk / http://www.southlondonartmap.com/ or http://www.hatchspace.co.uk/ http://www.hatchspace.co.uk/
About Chantelle