French wine producer Georges Duboeuf has launched a collaboration with renowned Brooklyn artist Michael McLeer, a.k.a. "Kaves," to encourage consumers to make a statement through art. Nouveau Expression-Be Heard is a multi-media art contest that asks consumers to share a personal artistic expression for a chance to win a place in the Nouveau Expression Art Exhibit in New York City, on November 16-17, 2011. A grand prize winner will win a trip for two to attend the Exhibit in person.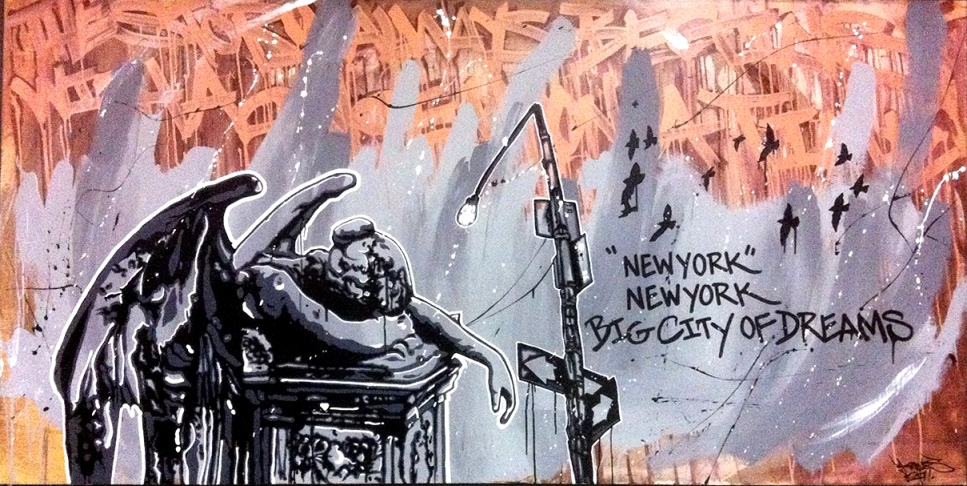 "Nouveau Expression-Be Heard is about making a statement, exploring your creative side and sharing a perspective," said Franck Duboeuf, co-owner of Les Vins Georges Duboeuf. "The contest enables us to connect with our Nouveau wine consumers through social media and have them connect with each other."
The contest, which runs to September 15, 2011, invites artistically inspired consumers, 21 and older, to make a creative statement through art, poetry, sculpture, dance, music or film and to share their original work on the Georges Duboeuf Facebook page.
The top 20 fan favorites – those getting the most "likes" on Facebook – will then be judged by Kaves, who will select 10 finalists. The work of the 10 finalists will be featured along with Kaves' work in a Nouveau Expression Art Exhibit which will be the centerpiece of the Beaujolais Nouveau celebration in New York. To learn more about the Nouveau Expression-Be Heard contest Watch
"We chose Kaves for his urban view, highly creative perspective and multi-faceted skills, which range from music to acting and filmmaking, tattooing and street art," said Duboeuf. "Kaves reflects the vibrant youthfulness of Beaujolais Nouveau and the fresh new approach we are taking to connect with consumers."
"I'm inspired by Georges Duboeuf," said Kaves. "Here was this simple wine guy in the 1960s who had an idea, and his 'tools' were the land and the grapes. He started out peddling his wine on the street by bicycle, not that different from the way I began. I started with street art and tattoo. Then I added music, filmmaking and acting. These are the ways I express myself and make my statement. By participating in the Be Heard contest, I hope I can inspire someone else to find their voice.
"I'm going to be looking at submissions that celebrate free expression, make you want to live the moment," Kaves added.
The Nouveau Expression Art Exhibit will be the centerpiece of the Beaujolais Nouveau celebration taking place in New York on November 16-17, 2011. The Exhibit will feature the exciting and vibrant work of Kaves along with the submissions from the 10 finalists. A highlight of the event will be the official arrival of the 2011 Georges Duboeuf Beaujolais Nouveau. By French law, this fresh, fruity young red wine may be uncorked at one minute after midnight on the third Thursday in November.
About Kaves
Kaves is an accomplished artist whose talents encompass street art, graphic design, acting and filmmaking, tattoo, fashion and music. His work has been published in numerous books and showcased at many museums and art exhibits, including the Gunther Sachs Museum of Fine Arts in Germany, The Blackstone Hotel in Chicago and the Rock and Roll Hall of Fame inCleveland. He is the founder of the early 1990s hip-hop band The Lordz of Brooklyn, whose album, The Brooklyn Way, was released by Warner Music Group. Kaves is the co-creator and producer of the JAM Awards, a tribute concert and award show benefiting the Jam Master Jay Foundation for Music, which raises money for public school music programs. He owns and operates a successful art, apparel and tattoo shop, Brooklyn Made Tattoo, which also serves as the hub for all his creative endeavors. Kaves co-created and produced The Brooklyn Way, a multi-episode docu-series about life as The Lordz ofBrooklyn, which aired nationally on Fuse TV. His movie,
The Shoemaker, premiered in New York City on January 2011. He is currently working on a feature film entitled Donnybrook and will open his art gallery in Miami at the end of this year.
About Les Vins Georges Duboeuf
Georges Duboeuf currently represents more than 400 winegrowers in the Beaujolais region. A self-made entrepreneur, he formed "Les Vins Georges Duboeuf" in 1964, which he now oversees with his son, Franck. Today, Les Vins Georges Duboeufincludes wines from Beaujolais, Maconnais and Southern France. The wines are renowned for their quality, value and consistency. They are sold in 120 countries throughout the world. www.facebook.com/georgesduboeuf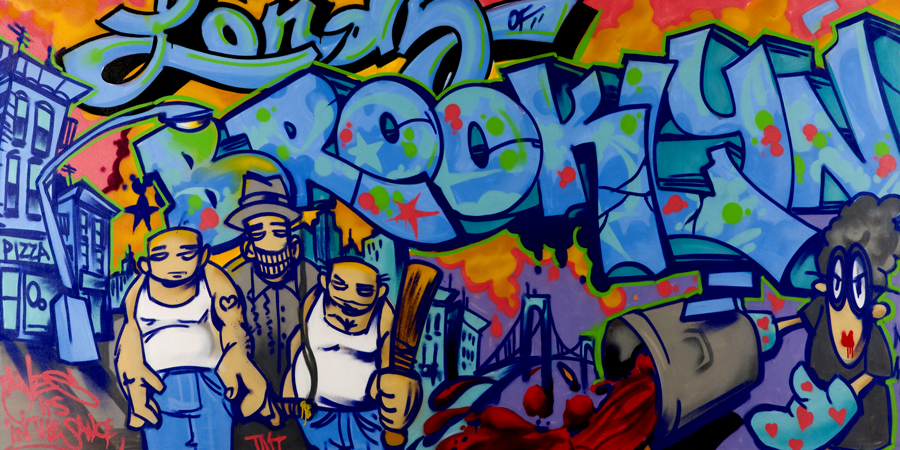 Categories
Tags