Exhibition:  5th – 20th August 2011
Anthology, organised in association with The Mark Clannachan Collection and re-title.com – the international directory service for contemporary artists and galleries; and spacedup.co.uk – specialists in the rental of artist studios and live/work spaces.
Ten artists (Jane Clark, Emma Critchley, Harold de Bree, Andy Harper, Alex Hudson, Enzo Marra, Steven Morgana, Suzanne Moxhay, Tom Ormond & Michelle Sank) were selected from 650 applicants by jurors; Paul Carey-Kent, Zavier Ellis, Roy Exley, Werner Grub and Edward Lucie-Smith. All ten artists will be exhibiting in the group show 'Anthology' and one winner will be awarded a £1,000 prize by The Mark Clannachan Collection at the private view this Thursday, August 4th.
Below are a selection of some of the finalists work: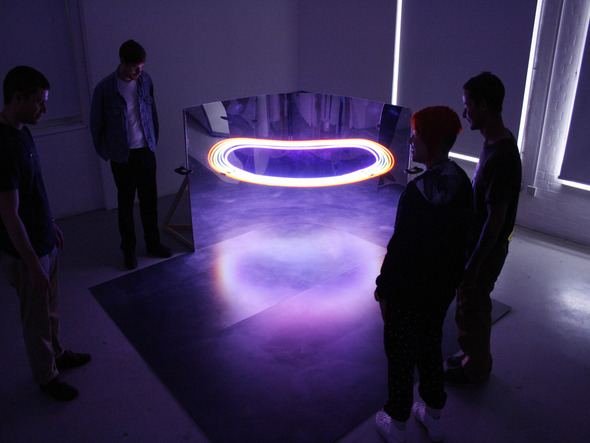 Image: Steven Morgana, 'Beauty Is in the Eyes of the Collective (? 1.3 M)' Mirror, neon, transformer, g-clamps & wood structure 120x180x80cm 2011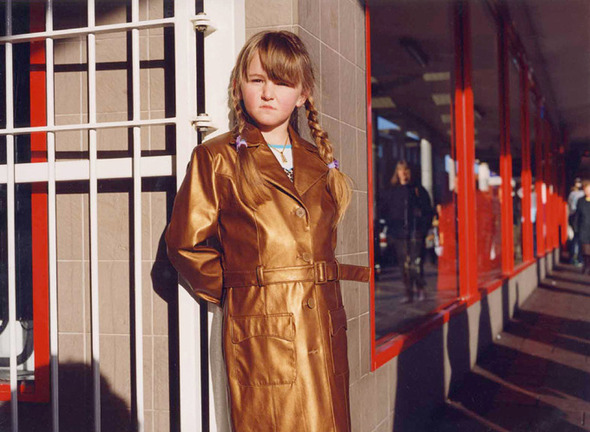 Image: Michelle Sank, 'Bye-Bye Baby 1' C-Type print 61x51cm 2002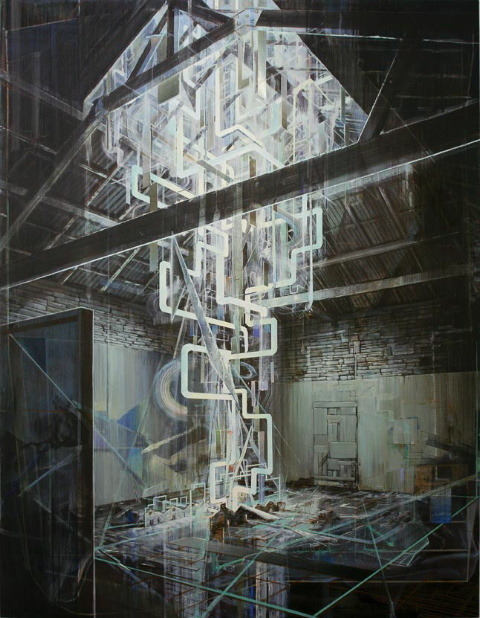 Image: Tom Ormond, 'Reconstructed Monument to the Future' Oil on linen 86x61cm 2011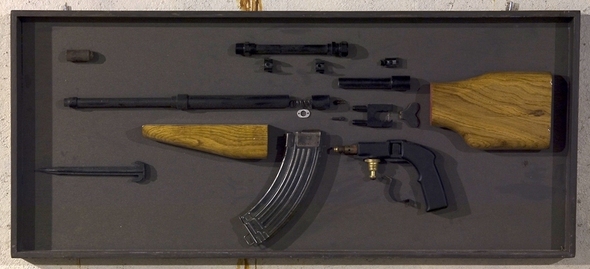 Image: Harold de Bree 'Exhibit Cabinet no.4' Wooden box containing disassembled rifle & steel magazine clip 42.5x98x6cm 2010
For inquiries and further information please email: direct@charliesmithlondon.com.
Charlie Smith, 336 Old Street, London, EC1V 9DR
About Chantelle