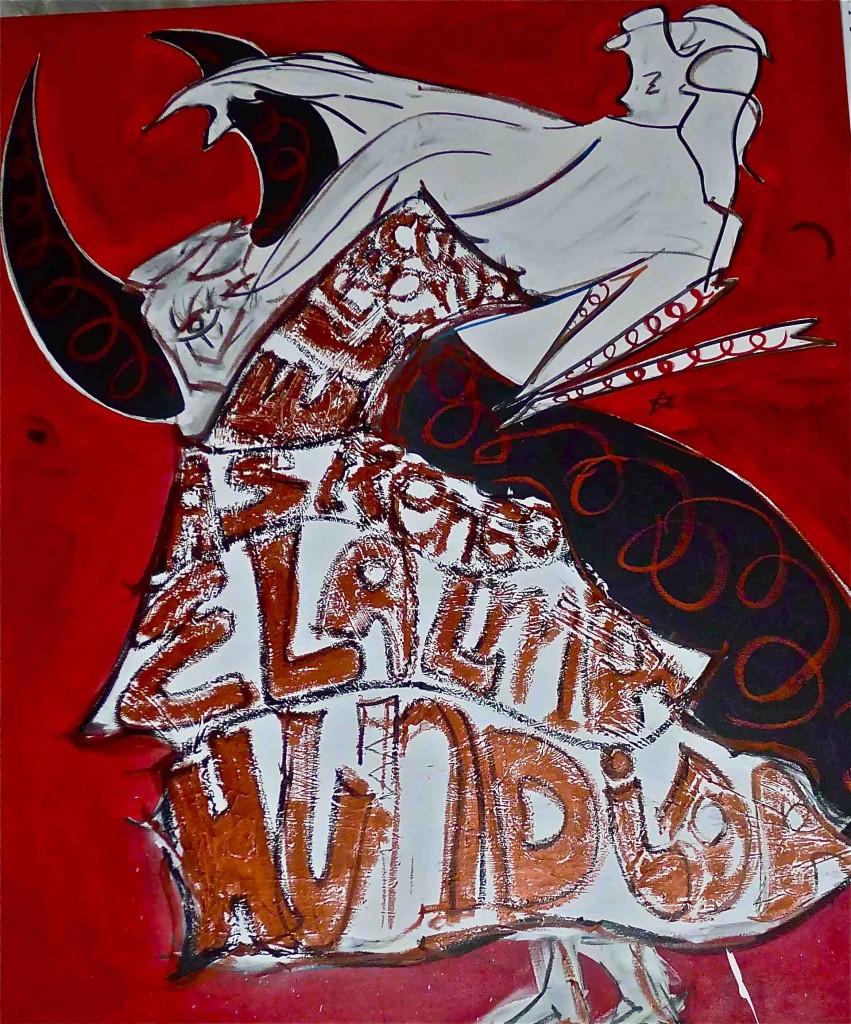 One-Night-Only Private Exhibition and Cocktail Event 7:30 – 10:00PM Saturday, April 16, 2011 237 Lafayette Street at Spring Street
Domingo Zapata Saturday, April 16 to view some of his recently completed paintings. Zapata has been a best-kept-secret among contemporary art collectors like George Soros for some time now. He has critical critical acclaim for his Polo series, which was shown at a private event organized and arranged by members of the Hamptons Polo Club in 2005. Zapata has gone on to show Parisud, Carmen de la Guerra, Société Générale Monte Carlo, the Fairmont Hotel Monte Carlo, and the Joffrey School of Ballet.
Zapata will show a group of new paintings and collages on April 16 at a new Soho studio. The works' subjects range from polo horses (now a signature motif) to matadors, and from flamenco dancers to elephants. Says the artist, "Polo horses remind me of my youth and love for horses. Bullfighting is a passion that I even practice when I go back to Spain at my friend El Litri's estate (he is the best bullfighter in the world and one of the nicest people I know). He is my inspiration for this motif. The Flamenco series I owe to designer Vicky Martin Berrocal, one of my muses. She introduced me to the deep sounds and magic of Flamenco, the beautiful colors of Andalucia and the soul that is called Duende…that is the miracle of flamenco."

This new body of work also shows Zapata's recent experimentation with collage, inspired by street art and the city of New York. Says the artist of his foray into collage, "I am using a more urban approach with mixed-media, influenced by the streets near where I stay and the time I have spent in New York. I love using vintage posters and imagine what would happen to them if they were posted in the street. What would street artists do to them? How the weather might affect them."
Zapata will also offer guests a sneak peak of his recent collaboration with the luxury handbag designer Carlos Falchi. One of fifteen limited-edition bags uniquely hand-painted by Zapata, will be on display at the studio – a preview of what will be sold later this year at Saks Fifth Avenue.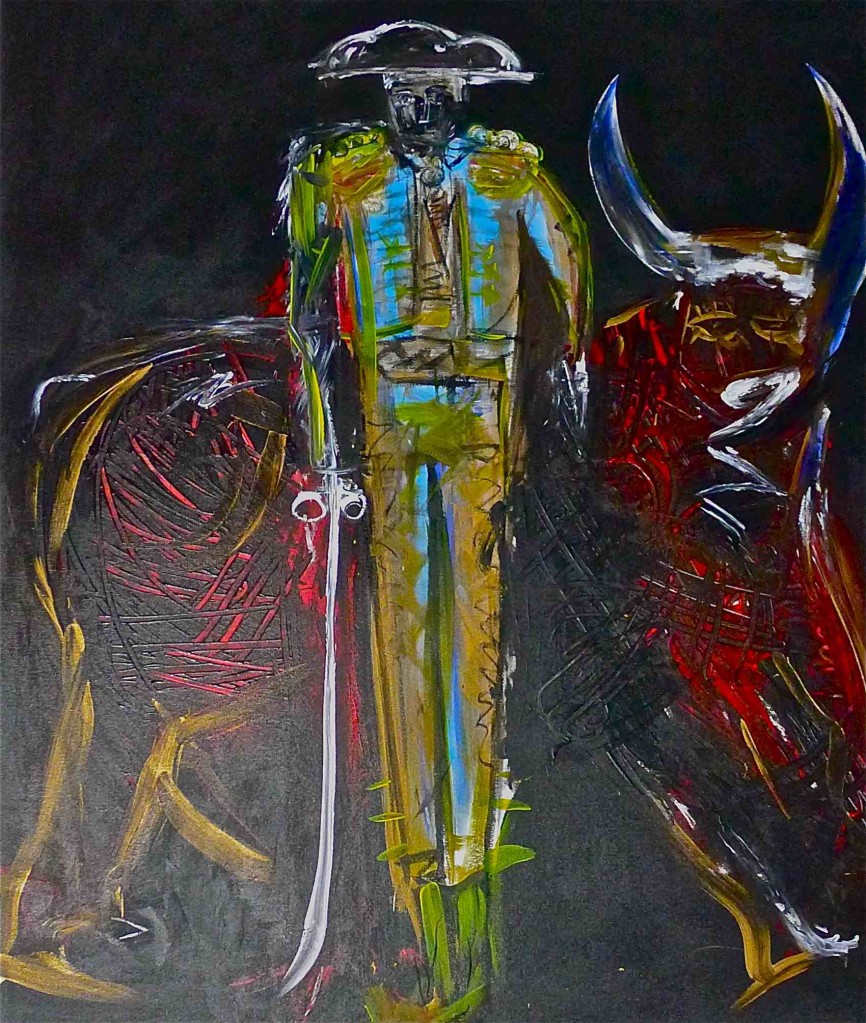 DOMINGO ZAPATA was born in Palma de Mallorca, Spain on December 22nd, 1974. Presently, Zapata is staying in Soho, New York where he is showing figurative and abstract expressionist paintings. He paints in both oil and acrylics, often incorporating mixed-media and collage. He has collaborated with various galleries worldwide, including Parisud and Carmen de la Guerra. Over the past year alone, the Société Générale Monte Carlo, the Fairmont Hotel Monte Carlo, and the Joffrey School of Ballet have all celebrated his achievements with ongoing shows. Zapata attended Regents College in London from 1993-97 where he studied contemporary art, acrylic painting and pastel drawing. Despite distinguished success in the business world, he has chosen to set aside his financial career and focus entirely on his passion for painting. Zapata's successful experience as a songwriter for Los Del Rio (co-writing the new top billboard hit Macarena Song), Michael Jackson and Jon Secada, exposes his deeply poetic imagination by incorporating text, lyrics and visual cues into many of his works. Looking to the future, Zapata intends to expand the scope and breadth of his projects
Categories
Tags