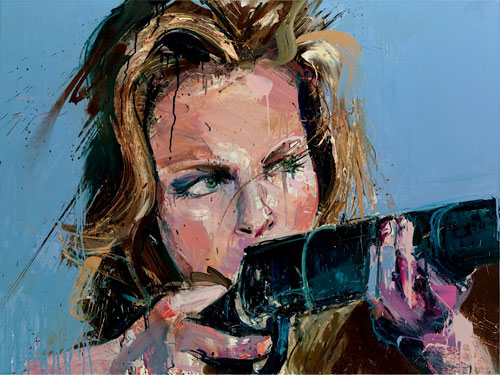 Image:Sure Shot,' Limited Edition Giclee with Silkscreens and UV Varnish
Edition of 50, 84cm x 59cm (33" x 26") by Dave White 2011 10 of Edition Available Hand Finished / 40 of Edition Available Standard Dave White © 2011
11th to 30th April 2011
Dave's White's latest collection of paintings: 'Americana'. Inspired by American heritage and the spirit of the West, this body of work features oil paintings in White's trademark expressive style.
Exploring iconic imagery of the Western Frontier, this exhibition highlights White's ability to capture dynamic scenes with his distinctive impasto style, while presenting a pioneering approach to documenting the legacy of this era.
The exhibition will feature a series of new oils on canvas, works on paper and limited edition prints.
Dave White commented: "My work is always influenced and inspired by the things I love. I'm excited to present this latest body of work, exploring the classic imagery of the West I grew up with as a child."
Following the London exhibition Americana will tour to Copenhagen in September. Plans are in development for the exhibition to tour to New York. The exhibition will be accompanied by a fully illustrated catalogue.
www.davewhiteart.com
www.coningsbygallery.com/

About Mark Westall