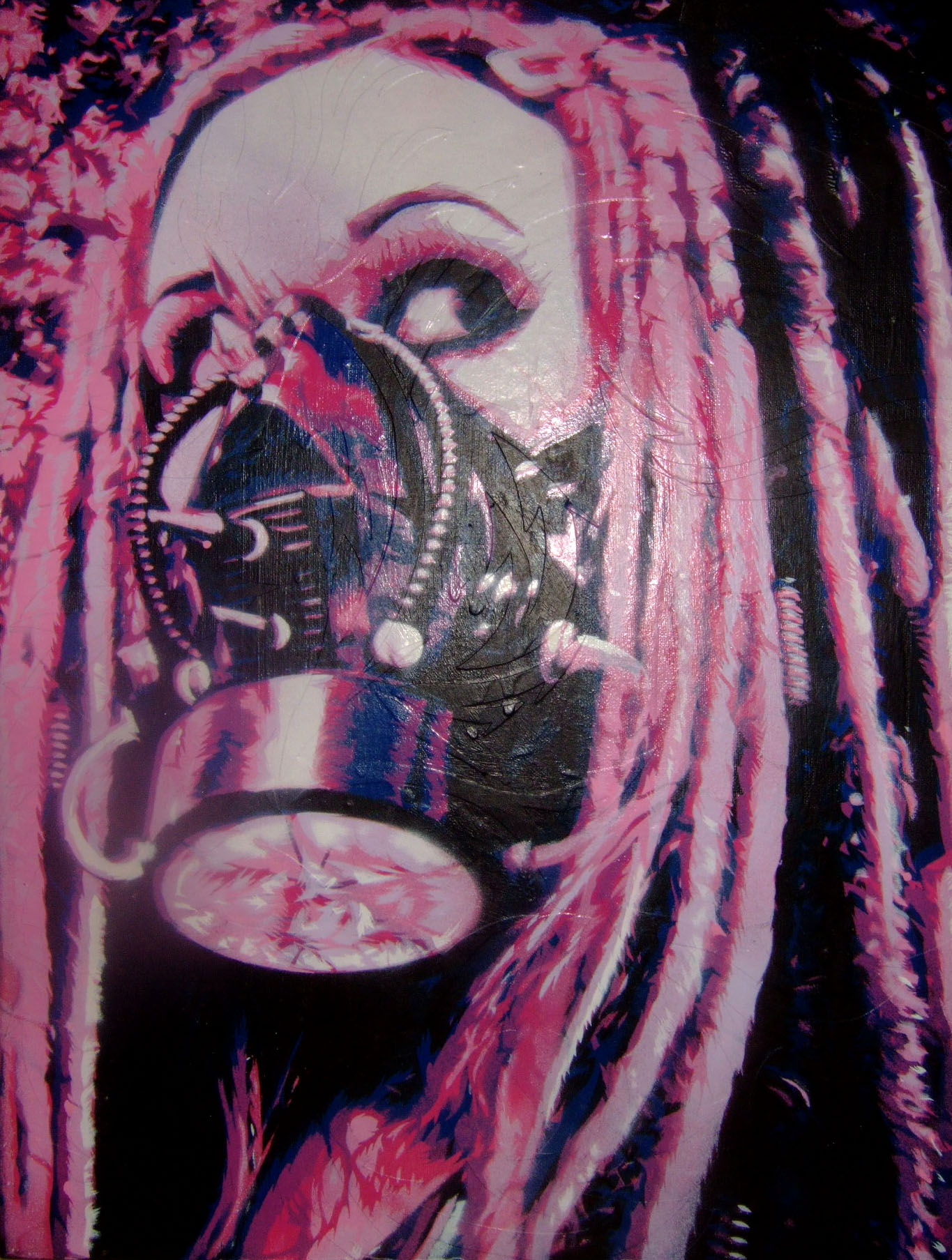 1 If you weren't an artist, what else would you be?
Still working in a creative field in one way or another. I've worked previously in the comic book industry on titles such as Starship Troopers & have also done graphic design work for Flash Gordon.
2. Anytime, any place – which artist's body would you most like to inhabit?
Wouldnt be a visual artist, but an artist non the less BILL HICKS – it'd be great to see the world through his eyes!
3 What was the most intelligent thing that someone said or wrote about your work?
I think peoples reactions to it are better than words, my most recent commission was too big to fit through the door of the guys house so he took the front windows of his house out to get it in. Most people who see it are quite shocked and don't know what to say which leads to the dumbest things being said like "That woman is wearing a gas mask" pointing at a painting of a woman wearing a gasmask or after doing a demonstration people who were watching saying "you did that with spraypaint?" Maybe the paint fumes are too much for them!
4 Which artists would you most like to rip off, sorry, I mean appropriate as a critique of originality and authorship?
Probably
SEEN
or
Logan Hicks
5 Do you care what your art costs? State your reasons!
Not really, it'd be nice to make a living out of it but cant see it happening any time soon
6 How do you start the process of making work?
Depends on what I'm working on, but everything starts with a rough sketch and goes on from there
7 What next?
I'm exhibiting in July at Childwickbury arts fair
www.childwickbury-arts-fair.com/
BUY: www.etsy.com/shop/grafeeney
About Mark Westall