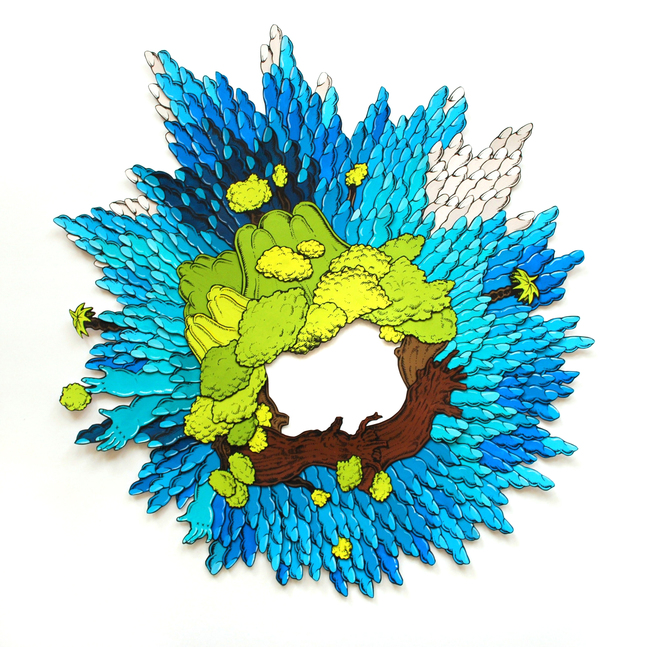 Image:Jock Mooney To Kiss the Palms of Death Acrylic and ink on paper, collage of original drawings, 2009 £1300 (£130 per month with Own Art) Vane
The new online shop will bring over 200 galleries online and offer people the chance to buy contemporary artworks spreading the payment over 10 months interest-free. The store is a joint collaboration between Arts Council England / Creative Scotland and Culturelabel.com
To launch the new online Art Store, there is an exhibition to showcase some of the contemporary artworks available to buy on the site using Own Art. Galleries exhibiting include Whitechapel, Studio Voltaire, Bearspace and Royal Scottish Academy – with artists ranging from emerging talent like Jock Mooney and Kirsty Whiten, as well as established artists such as Peter Blake and Dan Baldwin…
The exhibition will be open for public view on: 7th-9th October from 10am to 6pm (Sat- 12-5pm) at the Idea Generation Gallery, 11 Chance Street, Shoreditch, London, EC 7JB
CultureLabel.com today launches Art Store, a new online shop for contemporary art that makes buying original artwork affordable and accessible to everyone.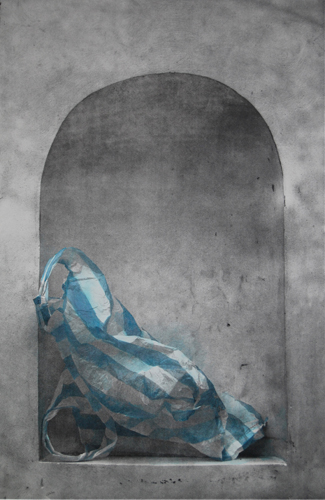 Image:Tommy Grace & Kate Owens Blue, 2007 Hand-tinted photo etching,2007 £587.50 (£58.75 per month with Own Art) Ingleby Gallery
For the first time ever, the public will be able to browse and buy contemporary art online with the option to spread the cost of their purchase with an Own Art interest free loan. The online store will include original artwork, sculpture and multiples as well as limited edition prints and handcrafted jewellery.
Iwona Blazwick O.B.E, Director, Whitechapel Gallery
"The launch of Art Store is a revelation for the everyday art collector; it combines the ease of online shopping with an affordable payment plan. A collection of great art from leading galleries across the country is now the touch of a button away for anyone.
We're incredibly pleased to be one of the galleries invited to take part in the launch and proud to promote our limited edition artworks specially produced by internationally renowned artists such as Sophie Calle, Jaime Gili, Rachel Harrison, Sarah Lucas, Paul McCarthy, Cornelia Parker, Simon, Patterson, Peter Peri, Eva Rothschild, Mark Titchner, Donald Urquhart, Jessica Voorsanger and Franz West, to support the Gallery's Exhibitions programmes."
This extraordinary opportunity comes via a new partnership between Own Art, the interest free loan scheme that makes it easy and affordable for everyone to buy contemporary art, and CultureLabel.com, the online store that curates the best museum, gallery and artist products. The initiative is supported by Creative Scotland and Arts Council England.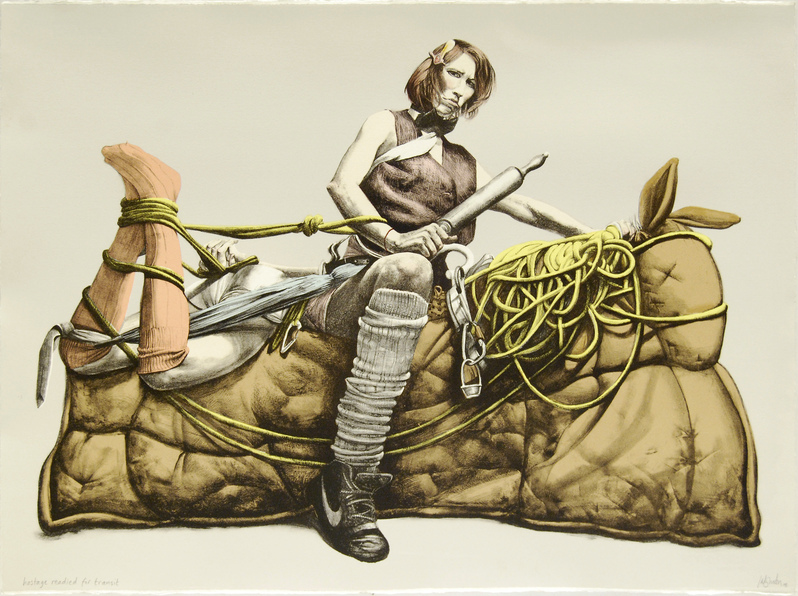 Image:Kirsty Whiten Hostage Readied for transit Lithograph and Screenprint, 2009 £350 (£35 per month with Own Art) Edinburgh Printmakers
The collections of the 23 galleries participating in the launch (rising to 60 over the next two years) are available online at www.CultureLabel.com and include editions and original work from the Whitechapel Gallery, BALTIC Centre for Contemporary Art, Studio Voltaire, Bearspace, Devon Guild of Craftsmen and Dundee Contemporary Arts.
People interested in purchasing any of the works will be able to apply online for an Own Art Loan, provided by Hitachi Capital Consumer Finance, allowing them to borrow up to £2,000, or as little as £100, and spread the cost over 10 interest free monthly instalments.
Mary-Alice Stack, Director, Own Art, Arts Council England said:
"We're really excited to be working with CultureLabel for the launch of the Art Store, bringing Own Art online. This site will allow people to browse the collections of galleries from across the country, giving them an easy and affordable way to start their own contemporary art collection.
Own Art has already been hugely successful enabling over 16,000 people to purchase works of art since the scheme launched in 2004. We hope making the scheme available for people to use online via the Art Store will open up the opportunity for even more people to bring original and exciting new artworks into their own homes."
Peter Tullin, Managing Partner of CultureLabel.com said:
"CultureLabel.com's mission is to make art and collectible products top of the list for gift buyers and those who want to treat themselves or their home. The launch of this Art Store gives everyone the chance to browse and buy the great art they love, from the nation's best galleries, without leaving home."
Categories
Tags