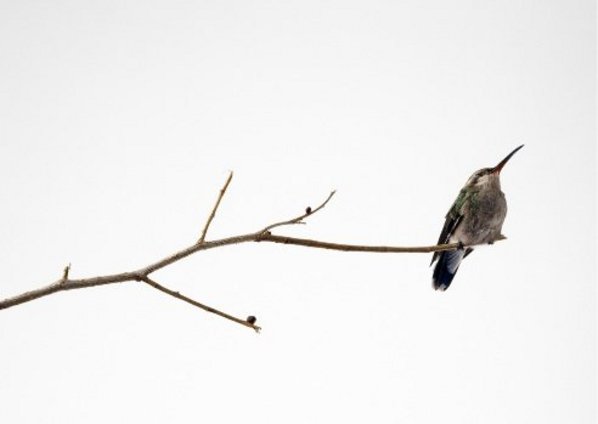 Fernando Ortega, 'Hummingbird induced to a deep sleep', 2006. Video transferred to DVD. Courtesy the artist and Lisson Gallery.
23 Jul – 18 Sep 2010
Beginning its long-term collaboration with Goldsmiths, University of London, The David Roberts Art Foundation is happy to announce The Moon is an Arrant Thief, the first exhibition of The Goldsmiths' Project. Through a process of open call, the Foundation offers one curator (or curatorial group) from the MFA Curating the opportunity to present and develop a project for and with the Foundation every year. A board of international professionals selects the most experimental and dynamic project among the received proposals.
This year's winning proposal, The Moon is an Arrant Thief, is curated by Thom O' Nions, Luiza Teixeira de Freitas and Oliver Martínez-Kandt. The exhibition brings together a selection of contemporary and more historical artists whose works exist on the cusp of visibility, in the space between object and idea. It is an exhibition that elaborates a history; that looks at the relationship between contemporary artistic practice and the legacy of dematerialised art. Rather than engaging directly with the dominant historical practice of conceptualism, the exhibition seeks to find a space of reflection on the peripheries of the debate, to engage with practices that remain provocative in their engagements with ideas of immateriality, space and formal resonance.
With works by Saâdane Afif, William Anastasi, Robert Barry, Rosa Barba, Ricardo Cuevas, Edith Dekyndt, Tim Etchells, Matias Faldbakken, Robert Kinmont, Kitty Kraus, Germaine Kruip, Roman Ondák, Fernando Ortega, Bradley Pitts, Joëlle Tuerlinckx.
www.davidrobertsartfoundation.com/

www.davidrobertsfoundation.com
About Mark Westall