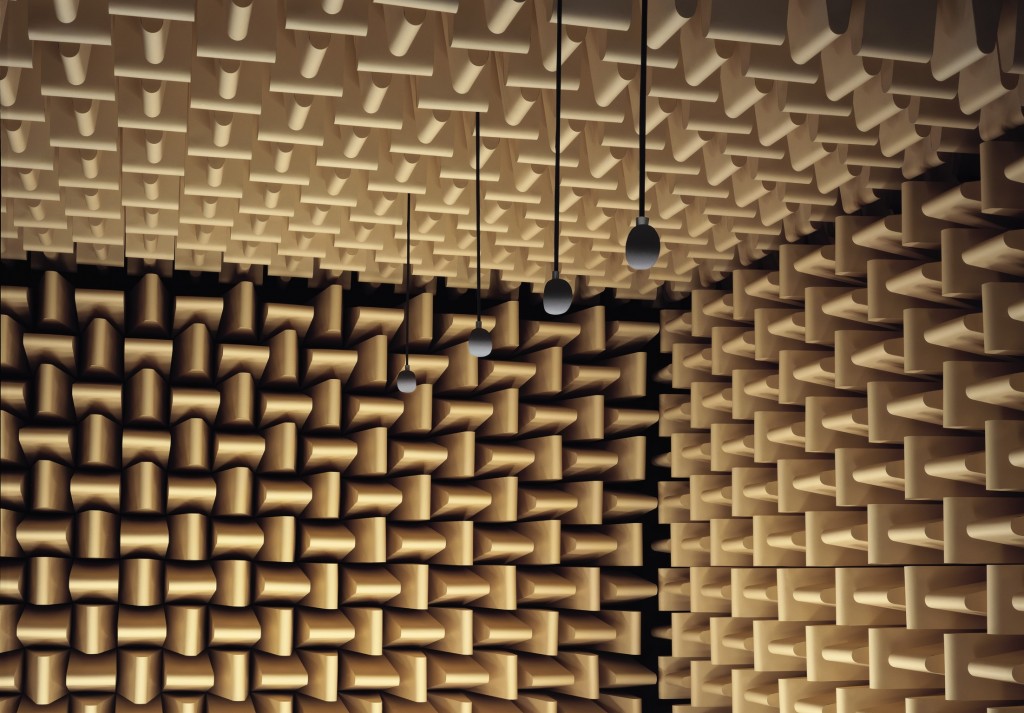 Museum Boijmans Van Beuningen is staging a solo exhibition by the artist Thomas Demand. Nationalgalerie takes Germany as its theme and is being shown outside the country for the first time. Staged in a different historical context, the show will certainly not be received in the same way in Rotterdam.
Nationalgalerie, the first solo exhibition of the work of German artist Thomas Demand (1964) in Berlin, was specially conceived for the Neue Nationalgalerie. The exhibition is a thematic retrospective. The artist has selected pieces from his work that specifically relate to the subject of the Nationalgalerie. In Berlin, the exhibition coincided with two significant celebrations, the founding of the German Federal Republic sixty years ago, and the fall of the Berlin Wall twenty years ago. In Rotterdam the exhibition will coincide with the end of the Second World War sixtyfive years ago and the bombing of the city seventy years ago.
Demand makes life-sized cardboard models of the events in the photographs, which he then photographs with a large camera. This technique gives his works an architectural quality. In the photograph, the monumental bursts through and the image is disconnected from the trivialities and the clutter of the surroundings. Demand's works create a multi-coloured palette of a defining period in recent German history.
In Rotterdam, Demand will be showing some twenty-five works that reflect his slant on social and public events in German history since 1945. It is an installation that echoes the architecture of the show in the Neue Nationalgalerie, but has a unique sculptural quality as an installation. Demand always starts the process with an image from the media that intrigues him. These are often images that are well-known in Germany, such as 'Haltestelle', the much-discussed bus shelter where the rock band Tokio Hotel used to meet.
Debate On Germany 4th June
www.thomasdemand.de/
Holland Art Cities
Categories
Tags