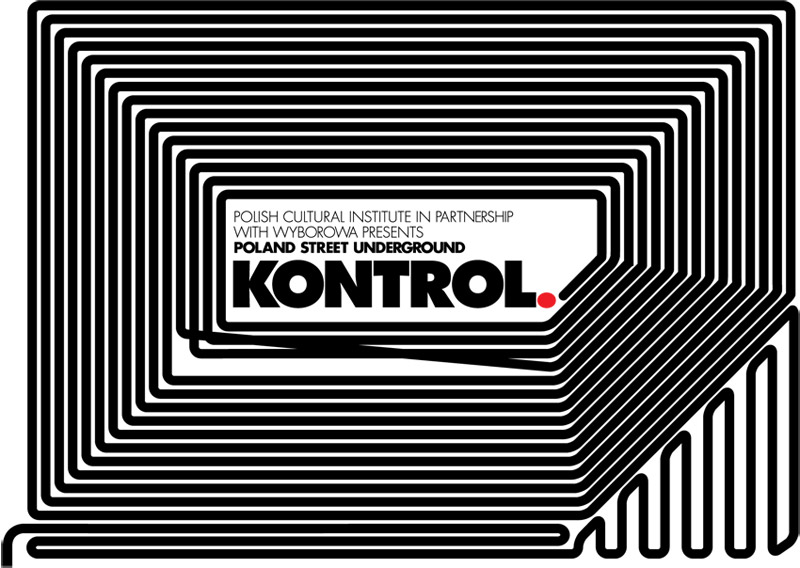 Poland Street Underground is an annual two-day event organized by the Polish Cultural Institute, in partnership with Wodka Wyborowa, that attracts thousands of visitors. This year's edition of Poland Street Underground is part of Polska! Year – a celebration of Polish Culture, marked by a series of events and exhibitions bringing the best of Polish art, film, design, architecture and music to the United Kingdom.
FADwebsite managed to grab a quick work with Paulina Latham (Head of Events) at Century Club in some down time inbetween organising the event.

What did you do before working for the Polish Cultural Institute?
Many things; I started as a model in New York then came to London to do a degree in Visual Theories, went on to study film production, wrote scripts – one of which was recognised and given an award by the Jerwood Foundation. I was a radio London correspondent for a Polish youth radio station, Played poker for a while and read a lot of books and just before getting my job at the PCI I worked for an event company that organized conferences.

How long have you worked there? How have things changed ?
I've been at the Polish Cultural Institute for the past 3 years as Head of Events where I have been organising exhibitions, functions, promoting Polish artists, architects and designers. I have brought Polish bands to Glastonbury, artists for The Car boot art fair, co-curated Late at Tate at Tate Britain, and created an annual multimedia show called Poland Street Underground, which alongsde Kinoteka (the Polish Film Festival) is one of the biggest events organised by The PCI.
Changes:
3 years ago the PCI moved to its new modern offices on Poland Street, from where we have created and strenghtened partnerships with numerous British partners like; The BFI, Barbican, Riverside Studios, Tate Modern, Tate Britain, Arnolfini in Bristol, RCA, V&A and The Southbank Centre.
As a result we have widened our audience in the UK and become more ambitious with bigger and more creative projects.
At the moment in Poland we are witnessing a huge cultural shift, where the creative industry is developing quite rapidly, so at PCI we are very excited at the choice and quality of Polish art, music, film, architecture, design, theatre and literature. Also we are able to form brand partnerships, such as the one we have Wodka Wyborowa which enables us to become more established in certain creative fields.

What inspired you to choose Kontrol as the subject of this show ?
I read a book by Amber Marks, author of Headspace: One Woman's Adventures in the Surveillance Society
which made me realise how we have all become 'watched' much more and I was intrigued that things that would not be tolerated in eastern european countries can happen in the UK without any real complaint.

Why Poker?
When I started to play few years back I discovered that Poker is an amzing game of skill, and also I've witnessed the shift in the perception of the game among people its interesting how it has become much more respectable.

The show sounds quite bleak, will it be?
He he, I never thought that this show might sound bleak…The way we work on it, is although some of the work we show touches upon serious matters like Zmijewski's video based on Stamford prison experiment – we also bring some positive elements showing how society and art can withstand control and despite peoples best efforts creativity can always escape the tightest grip.
Poland Street Underground 2009: KONTROL (FADwebsite)
Categories
Tags