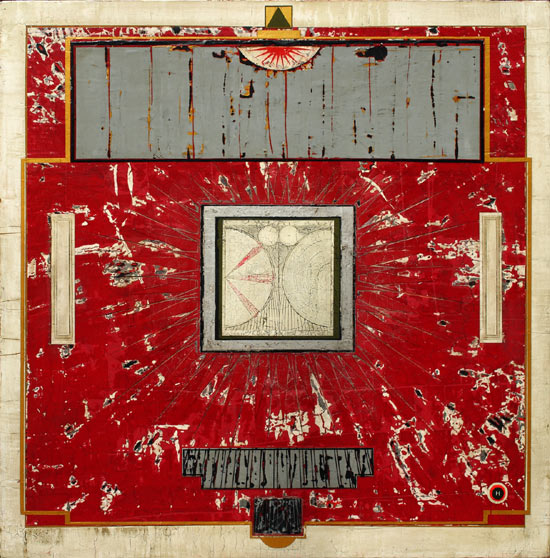 Everybody loves an underdog, don't they? A plucky, unlikely contender,standing up to the man, making his mark in adverse conditions – it's the stuff of dreams, is it not?
Well we're living the dream here in Basel. SCOPE has laid out its stand as the underdog fair par excellence in the face of the behemoth that is Art Basel. It's all in the location: a small sports field hidden away behind a
ring of residential housing blocks which (and this is the important part) are right across the road from the big fair itself. If you're going to go to the effort of making your way to Basel this June, you'd at least walk
round the back of the exhibition centre and have a sniff round SCOPE,wouldn't you?
This is the thinking, and there are 85 galleries from across the world putting our money on the table in the hope that it will be so. SCOPE has had some good ideas to make it work – we opened a day early on Monday(Art Basel opened today, Tuesday) to catch the jet-setting international art collector crowd who left Venice on Sunday and found themselves at a loose end on a wet (strike that – thundering lashing pouring wet) Monday afternoon in Basel. And it was a good afternoon. My gamble of bringing large statement works for some principal artists – Henrijs Preiss, with a show coming up at the Whitechapel next month, and Miriam Jarrs, having a solo with me in September – turned out as most definitely the right choice.
However, rumour has it the folks at Art Basel are none too pleased. Only three weeks ago all of us exhibiting at SCOPE received an email titled "NO PLANNING PERMISSION FOR SCOPE BASEL" from a certain "Andreas"
Having been sent in the wee hours of Sunday night with the probable intention of being a real shit to wake up to on Monday morning, it certainly put its point across – SCOPE wasn't wanted in Basel, or at least
not this close to the main event.
Much politics, chat and Lord knows what else later, a week and a half ago we got the green light. So here we are, the underdogs, pitching camp at Sportzplatz Landhof – home to Switzerland's equivalent of Port Valeover-65s. Get in.
The fair itself looks superb, as I usually think SCOPE does. It takes more risks than the mainstream fairs like Art Basel. Here galleries put their weight behind little or unknown artists without the safety net that comes
with a plethora of museum shows, auction results and the rest, and there's a real sense of freshness, and of making it happen.
This is what I do for a living, and at times, in the pitch black of the darkest nights, it can feel like abject lunacy to be in so deep for something so tentative andephemeral as emerging art – so it's nice to be in company. I like this fair.On the way in you come past a pair of walls blowing mammoth smoke rings at
each other over a distance of about 15 metres. IT's a belting installation,and would frighten the life out of you were you not expecting the boom that accompanies the smoke. Caprice Horn has a big stand as soon as you walk in, alongside a "Museum Presents" stand (museum unspecified – we're just led to believe it's museum calibre, usually Chinese, usually very Chinese-looking). There's a wealth of Asian art, with lots of galleries from Japan and a few from Korea – in particular Johyun Gallery with some work from Yoo Junghyun, whose show I saw with them in Seoul earlier in the year. Plus many more from around the world that, if time allows, I'll give you some info on over the coming week.
One of the notable fixtures in SCOPE is the installations from Magdalena Kunz and Daniel Glaser from Gagliardi Art System of Turin, figures wrapped in blankets sitting on the floor with moving, speaking, yawning, winking faces projected onto static heads accompanied by a soundtrack of random music, hackneyed philosophies and general breeze-shooting. It has a real other-worldly sense about it, like listening to the wisdom of the homeless and dispossessed. Only in artworld world would the world's wealthiest find it fancy to pay this any attention – but it's got to be said, they're very
cool.
And Brad Pitt's in Art Basel – I met a German gallerist just now and shetold me so, 'cos she saw him. Believe it or not, that is actually news in Basel. Funny place, the art world.
Check out Pharrell Williams at Art 40 Basel talking about his work with Takashi Murakami (Video)
Categories
Tags