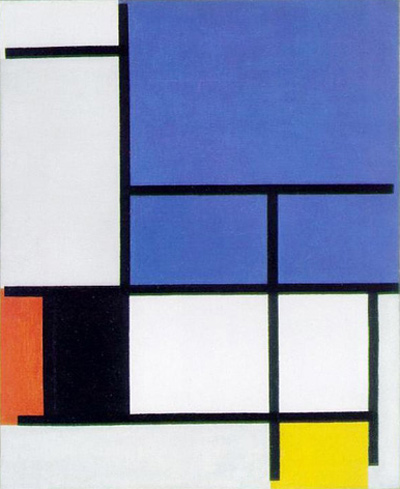 Millions of dollars worth of acquisitions have been unveiled at a temporary exhibition in one of the city's luxury hotels.
The art world has believed for months that Gulf buyers had been trawling Europe's auction rooms and making private deals for big name pieces. Their presence in the market has helped to sustain prices through the financial crisis.
But the works will soon go back into storage until the planned 2013 opening of a new art venue, which includes the first international branch of the Louvre on an island just off Abu Dhabi's Gulf coast.
Sheikh Khalifa bin Zayed al-Nahyan, Abu Dhabi's rule and president of the UAE, is proud of the city's ambitious plans. These include a Guggenheim gallery, to be built by the architect Frank Gehry, a National Museum by Lord (Norman) Foster and a Performing Arts Centre by Zaha Hadid, all in the same development.
A Piet Mondrian abstract work, Composition With Blue, Red, Yellow and Black, was bought for £18 million from the collection of the late fashion designer Yves St Laurent. The Louvre's curators have hailed the acquisition of a series of pieces by Edouard Manet. The two paintings, The Bohemian and Still Life With Bag and Garlic, were cut from a larger work and thought to have been lost.
They are exhibited alongside a preparatory sketch for the whole piece, Les Gitanos. Other artists include Cezanne, Ingres, Murillo and Bellini.
Via (Daily Telegraph)
Categories
Tags